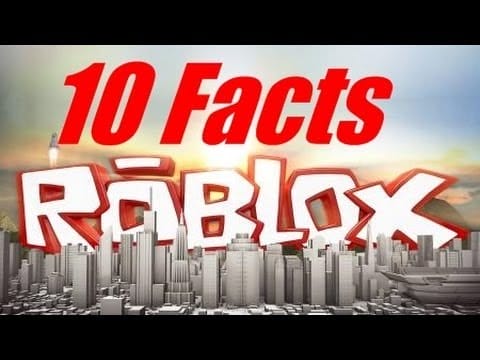 If you are the lover of online games then you must aware of Roblox. Millions of users around the world are playing this game. One of the most noticeable thing about Roblox is that kids are addictive of this game and a huge number of kids are the active users of Roblox. Roblox is a platform where you can create your own game and can play with the online players via its multiplayer mode. You can assume its popularity by this factor that almost 45 million users attached with this game every month. There are lots of interesting facts about Roblox. I have plenty of its interesting facts so take a look below to be aware of them.
Roblox Studio Overview: Is Roblox safe to Download?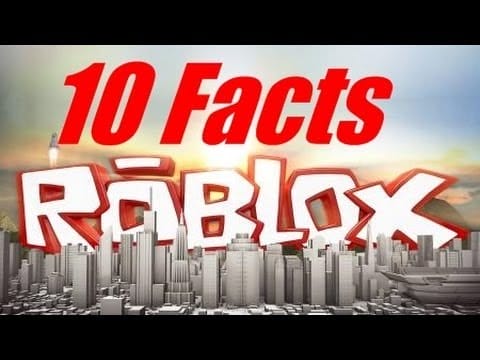 Interesting Facts about Roblox which will amaze you
1. Roblox is a Minecraft type game
Roblox is just like the Minecraft game which allows you to create your own game, challenges, and world. There are two types of apps on your PC. First one is the game itself and the second one is Roblox studio. Through Roblox, you can compete, chat and make friends whereas in Roblox studio you create games and challenges.
2. You can play it on multiple platforms
One of the most interesting facts of Roblox is that you can play it on iOS, Android, Windows, MAC etc but you can use Roblox studio only on MAC and Windows device.
Roblox Promo Code & Coupon (November 2018)
3.Free to play
Another interesting fact of Roblox which is everyone's favorite is it is free to play.
4. A paid version is also available
If you want to get its premium features then you have to pay for it. You can get its monthly plan which costs from $5.95 to $19.95. Annual subscriptions are also available and you have to pay from $57.95 to $129.95. You can join multiple groups of players after paying and you can also make your own groups.
5. You can modify your Avatar
Guys it is one of the most interesting facts of Roblox that you can customize your Avatar and also design and generate custom outfits and accessories for your Avatar in Roblox.
6. Main developers of this game are users
As you know that Roblox is a game which allows you to make your own game so the game is made by fellow users. When you download Roblox for your MAC and PC then Roblox Studio comes with the game and permits you to generate your game. Like this, you are the developer of the game.
7. Allows you to chat and send friend requests to other players
Although there are lots of interesting facts of Roblox one of my favorite one is that you can chat and proceed friend requests to the online players. But it may risky many times because if your child is not mature enough then it is not good for him/her.
Important Stats of Roblox
Guys after knowing about interesting facts of Roblox you must aware of its stats also so here is a list of its stats:
Almost 70 Million people play Roblox every month.
Roblox got the 175 Downloads till now.
You will be surprised to know that there are 400 employees in Roblox.
It is estimated that the kids of under 13 spent average 51.5 Million hours in playing Roblox.
Roblox has paid $41 million to its creators.
Roblox has planned to give $70 Million to its creators in 2018.
The estimated value of Roblox is $2.5 Billion.
About 40 Million games have been developed by the creators on Roblox.
Roblox has released 11 Million minigames in 2017.
The monthly income of the highest ranking game is $100,000.
It is estimated that every month Roblox get 6.8 Billion page views.
Roblox is played in 40 countries.
Guys, I have described all the interesting facts and stats of Roblox and definitely, you will amaze to know them. Roblox is one of the most addictive and unique game and also popular in kids. If you have any fact and stat which I did,t mention about this amazing game then comments below. For more updates stay connected.