All the improvements are introduced in iOS 10.3 Beta, a test version that Apple will release later to the public. To the list of changes, notably the feature "Find My EarPods" is the one that will help many to easily find their earpods in case they misplace them.
There is no doubt that iOS 10 was a major change in Apple's software platform. Since its launch next to the iPhone 7, the apple firm has continued to compile new versions and revisions with some outstanding new features. However, with the month of February has already begun the countdown for the presentation and arrival of a new version of iOS, along with the gradual increase of interest to know what the Cupertino prepare as a novelty of iOS 11.
iOS 11 is expected to be released during the popular WDC 2017 developer event. The latest beta version of iOS 10, namely iOS 10.3 Beta 1, is already advancing one of the notorious changes in the evolution of iOS 10 to iOS 11.
The most outstanding track is given through a warning that appears when you first run an application after installing iOS 10.3 Beta. That is none other than a warning to the developer of the application to update your app in order to ensure the compatibility of the same with the system.
Until now there would be no problem or indication of iOS 11 newness since it comes to be part of the message that the Californian already introduced in reference to the compatibility of programs of the App Store with 64-bit architecture. It is a message for developers to start compiling their work on 64-bit to take advantage of the technology.
However, after several changes of conditions, Apple now introduces an even more obvious message in iOS 10.3 Beta. That is none other than this:
"This app will not work with future versions of iOS. The developer of this app needs to update it to improve its compatibility."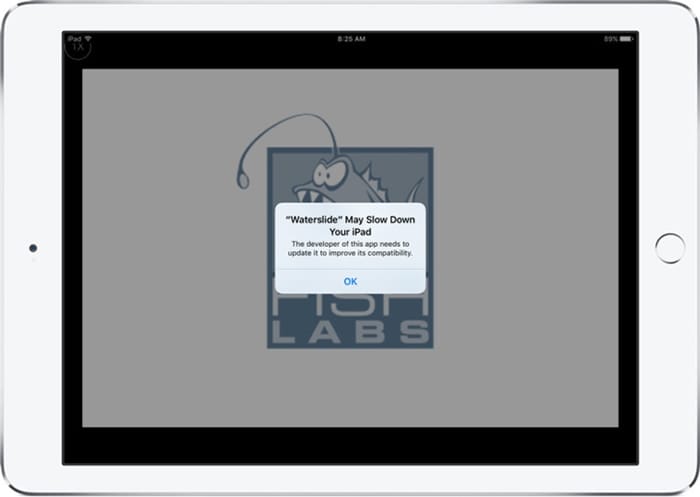 This warning offers a much more powerful message because in addition to encouraging the developer to adapt their applications to the 64 bits, now indicates that otherwise the apps will not work with future versions of iOS.
This step might be taken because it will be complicated for Apple to paste the support of the 32 bits in any of the following revisions of iOS 10. Therefore, it seems evident that the definitive transition could well come as a novelty of iOS 11, changes that the current iPhone 5 would be left out as it does not have a 64-bit processor. And we must remember that one of the improvements that led the iPhone 5s was precisely the adoption of the Apple A7 processor and the relevant support for the 64 bits.