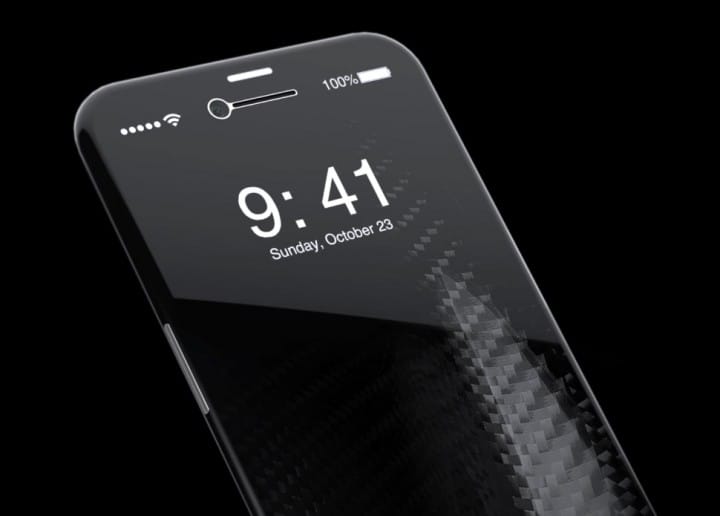 All the pieces are placed on the board but the great chess game of 2017 awaits its last two contenders. With the Samsung Galaxy S8, LG G6, Huawei P10, Sony Xperia XZ Premium and Xiaomi Mi 6 presented the great smartphones that remain to be known this year are the Google Pixel 2 and the Apple smartphone. The arrival of new iPhone 8 cases allows us to almost confirm its design.
If the one thing that's common in all the rumors that appeared until today about the iPhone 8 is that the next Apple smartphone will change the layout of its double rear camera. In the iPhone Plus we found it placed in the upper left corner in horizontal format and in its most direct successor this placement would be established in vertical format. This feature is now again presented in the first images of the iPhone 8 cases.
All these rumors and leaks have given rise to different videos of the future design of iPhone 8 where the differences between them can be found. One of these differences is the location of the fingerprint sensor as many claim that it would be located in the back of the device there are others that claim it would be integrated under the screen, or on the iPhone 8 unlock button.
The new image of the iPhone 8 case leaves you to bet by the last versions as there is no gap in the back that would allow the contact between a hypothetical fingerprint reader and the user's fingerprints.
More iPhone Details 8
In addition of knowing the images of these possible iPhone 8 cases that of course do not give verity to the design of the smartphone but allow us to anticipate their lines and forms. All this filtered a new scheme of the internal configuration of the next Apple flagship.
According to this new filtration, the presence of 3D Touch and the usual Lightning connector of the device that serves to charge the phone and make the transfer of daros is affected. At the same time it also eliminates the rumor that spoke of the inclusion of a Smart Connector similar to the one that we can find in the iPad Pro and that allows connection of different devices to the tablet, or the new iPhone in this case. These new details that leave us with this particular scheme do nothing for us while we wait for the official news of the new Cupertino device. Also read about iPhone Backup Software for managing your backups.