Video streaming has become the trend of today and tons of video streaming apps are there to serve you. Showbox is one of the leading which enables its users to watch the newest stuff for free. You just need to simply download and watch your desired movies and shows. Moviebox is another streaming app which is for iOS users and both the apps offer similar features just like the streaming platforms but the dissimilarity is that they provide everything for free. Is Showbox safe to use? Many users are struggling with this question and if you want to know the answer then you are in exact place. Here I will try to satisfy your queries regarding the safety aspects of Showbox.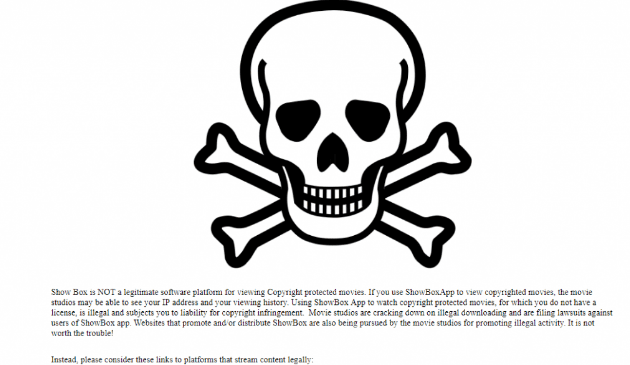 Is Showbox safe to use? Should you watch copyrighted content for free
Everyone loves the app which facilitates them to watch the latest content for free. Who likes to spend their hard-earned bucks if they get the same facility for free. I think it is like a theft if you enjoy the copyrighted content for free and my suggestion is to pay for watching that type of movies and videos. If you avoid paying then you can get a lawsuit from the producers of movies and also your smartphone can be damaged.
You can assume that who would like that their copyrighted stuff is hacked to access for free. All the two apps do the same and also puts you in the risk of a lawsuit.
You can go for a VPN service for your safety. VPN services protect your IP address and any of your online activity can't be tracked by anyone.
Showbox has running problems so people are looking for its alternatives : Free video streaming apps like showbox
It was the opening of December, suddenly Showbox stopped working. Nobody couldn't find out the reason behind shutting down the popular streaming app. There may be cloning issues means the app has been cloned. But again Showbox started working only for a short period of time. Again on 5th December, the app has stopped. Due to the instability users are
Is Showbox safe to use? Should you watch copyrighted content for free
It is not pretty simple to search for a perfect alternative of Showbox as there are several facts which should keep in mind before choosing a video streaming app. First of all, you make sure the app is secure, legal doesn't harm your online security, doesn't contain bugs and viruses and many more things to be considered.
Bottom lines: What things must be considered while choosing a video streaming platform
Is Showbox safe to use? I think you would probably get the answer and if you really love your values and don't want to stuck in any legal issue then you must switch to a legit platform. There are numerous services which give you access to the latest movies and shows without crossing legality. You may pay a monthly subscription to witch these platforms but your online security doesn't affect and you safely surf the web.
Well, folks downloading copyrighted content on showbox without any permission is quite illegal and all the apps which host the same are illegal. Still, any query regarding Showbox then comments below and if you found the post informative then share with your close ones. For more recent updates stay connected and keep reading.