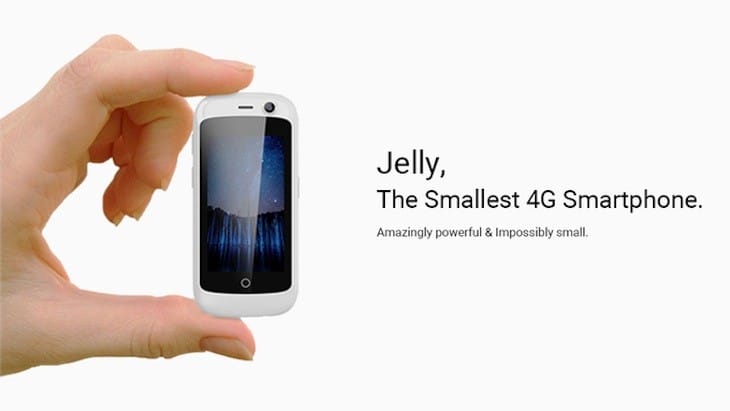 Even though today's smartphones stand out for incorporating ever-larger touch screens, many users claim to prefer smaller sized mobiles. We have recently been attracted to Jelly, the 4G smartphone with Android 7.0 Nougat, the smallest in the world.
As stated by the creators of the device, it is the first terminal of this type to support 4G networks, which is a whole point in favor. If we focus on some of the main features highlighted by Jelly, the smartphone will feature a 1.1GHz Quad-Core processor, a 2.45-inch TFT LCD display, gyroscope, GPS and 2GB RAM in the Pro version (the basic version will come with 1GB RAM). As for the storage capacity, Jelly Pro will incorporate 16GB, while the simple model will offer 8GB.
Without a doubt, the technical characteristics of the mobile make Jelly a smartphone more than just attractive for a large number of users. In addition to the previously mentioned details, the mobile will have dual-SIM feature and will have a 950mAh battery that will offer up to three days of autonomy. As for the cameras, the front will be 2 megapixels, while the rear camera will feature 8 megapixels.
Given the speed with which the creators of Jelly have obtained the funding required for the project to go live clearly shows the public interest in this type of devices. Jelly will be marketed from July for an official price of $ 109. Now we leave you with the video of the campaign that shows the feature of Jelly smartphone and helps you understand what small size and its benefits. Check the video on Kickstarter to see the color in which this phone will be available in along with its many reviews.