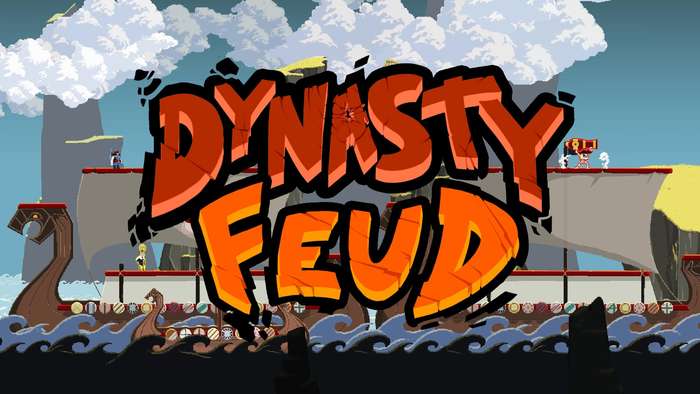 Kaia Studios has announced that its 'Dynasty Feud' will feature an open beta on Steam that runs from March 10 to April 9. The best players of the open beta period will be prominent in the social networks of the studio and will receive keys to the game as a prize.
This two-dimensional fighting game, winner of the Best PlayStation Platforms in the PlayStation 2016 Awards, will also hit PS4 in addition to its obvious release on Steam. Both platforms will see the title in their catalog during the second quarter of 2017.
This game can be played with upto 4 players local and online. The player needs to choose a team, and play with the dynasty of 5 members. Each members in the dynasty will have their own skill set and powers. Players can master dynamic levels from Ragnarok to the Wild West. This game will be fun, frantic and will have a comical gameplay. It will have a quick-paced arcade. Players can use a wide variety of weapons, from arrows, axes, spears, to even TNT.
The game offers the peculiarity that one hit is equal to defeat and to avoid it we will have all kinds of attacks, defensive abilities and even the spirits of each dynasty willing to throw a rope in the most complicated situations.
When a player is defeated, he can wait for the next member of the line-up to appear, and within that period he can use the Warden Spirit's ability to hinder and annoy other opponents. The player must choose his next champion carefully as it will guide the players dynasty towards glory.