It's always nice to have some fun element in your life.
And the best way is to play games & bring the inner child back into the open.
Even though you can play millions of games from dozens of gaming genres, if you solely want fun, I don't think there's any better option than Karaoke Games.
However, before you start playing karaoke games, there's one thing you should keep in your head – YOU CAN't PLAY THESE GAMES ALONE!
You need a certain number of people (Offline/Online) to compete with.
Every time you sing a song from your shared playlist, you get a score based on your performance, and in the end, the player with the maximum score wins the match.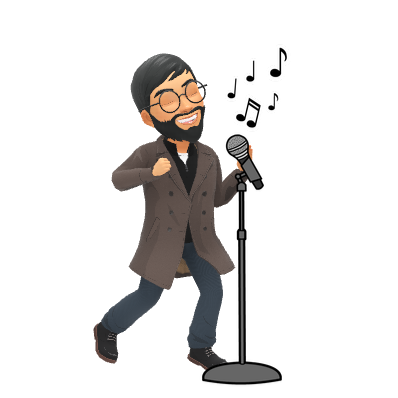 This Seems Superfun, right?
But what isn't fun is picking a karaoke game from dozens of games available in the gaming market. So, to make this process easier for you, here's a list of the 8 best Karaoke games of all time. Let's get started:
SingStar
SingStar is a karaoke video game based on the 2010 re-launch of MTV's music television channel. It was developed by Sony Computer Entertainment's Cambridge Studio and published by Sony Computer Entertainment Europe.
The game was released simultaneously as PlayStation 3 and PlayStation 2 on 5 October 2010. It is the second main entry in the SingStar series to include an entire music store, with over 200 songs available to buy via the PSN store as of October 2010.
SingStar has been met with very positive reviews across all formats, averaging 85% across both platforms at Metacritic. IGN gave it an 8/10, praising both the multiplayer and single-player modes while criticizing the difficulty of some songs (particularly "The Final Countdown"). The PlayStation 3 version was also nominated for Best Social Game at the 2011 BAFTA Video Game Awards.
Jam With The Band
While I haven't played any DS games before, I was pleasantly surprised with Jam with the Band. The game uses the DS' unique features to their full extent. For example, the microphone works well – I'd say it's almost as good as the one on Rock Band – and allows for you to sing into the mic or play along with various instruments in a karaoke mode.
The interface is pretty simple and easy to get used to. Rather than going through menus and selecting things, you draw notes on the touch screen with your stylus, making it very intuitive.
Tapping on sections of the song allows you to change what instrument or voice you'd like to use, while swiping back and forth between different tools lets you add in other parts of the song. You can also tap on the guitar frets and play them like an actual guitar! This is an exciting feature that I've only seen in a popular soccer game.
The graphics are elegant and stylized, giving it a cartoon feel. However, they aren't particularly sharp, making them look blurry at times. That's my only complaint about this game – everything else is excellent!
Guitar Hero 5
Guitar Hero 5 is an excellent game with a solid interface and smooth gameplay. The new Battle Mode is a beautiful addition to the series and will please those looking for a challenge. However, Guitar Hero 5 has some weak points, making it less than perfect.
The tracks included in this game are not as good as previous games in the series, and many will be disappointed with the song selection. Guitar Hero 5 also suffers from annoying bugs, including background videos that eventually force you to uninstall/reinstall the game.
The bottom line is that Guitar Hero 5 is a great game that deserves your attention, though you should expect to have some problems with it at first. However, when you get past those issues, you'll find that this game is deserving of your money!
Kingdom Hearts 2
Kingdom Hearts 2 was released in 2005 and, to this day, remains one of the most popular games in the series. It's a game that offers fans new and old plenty of opportunities to explore worlds based on Disney movies and meet some of the most beloved characters from those places.
The Little Mermaid was one of the more high-profile movies to get a Kingdom Hearts makeover, with Ariel's voice actress Jodi Benson lending her beautiful voice to the game. So it was an unexpected treat for fans of both Disney and the series to hear Ariel sing "Part of Your World" at Sora and friends when they visited Atlantica.
Name that singer!
This will be a fun challenge for those willing to take the risk of performing in front of others. It's a great way to get people to come out of their shells and have some fun with friends. This game can be played in small groups or larger crowds if you have enough music to go around.
The rules are straightforward, and once you get started, you'll see how smooth the game runs. First, the referee draws a name from a bowl, and the first team to correctly guess the artist is given a chance to perform one song. This continues until every team has accomplished.
This is an excellent game for parties, bars, and nightclubs because it encourages singing and allows everyone to participate. It's also more fun than karaoke since you're not stuck looking at lyrics on a screen!
Karaoke Musical Chairs
Karaoke Musical Chairs is a true treat that combines the artistic expression of karaoke with the ever-green party game of musical chairs.
One player must sing a song from which bits and pieces are missing every few lines. Meanwhile, the other players walk around the chairs. When the singer puts in the correct guess, all members need to find an empty chair to sit on! If unable to do so, they leave the game. The game continues until one victor emerges.
The Karaoke Musical Chairs game is best played during karaoke parties or gatherings when your guests want to have fun together. For a fantastic party activity, it's also recommended that you play this game with a group of people familiar with each other as this will give them a chance to get to know each other better. Alternatively, strangers could play it as it is an excellent ice breaker for parties and get-togethers.
Celebration of a Star
Celebration of a Star is one of those games you can play with your family and friends. The game is full of exciting songs that you can sing with friends or children, and the gameplay is so simple that everyone will be able to play it.
In the game, you will find all the popular songs nowadays. The game also has a multiplayer function, which means playing with your friends. You can invite them to play the game on their console and have fun together.
The graphics in the game are good too. The game offers high-quality graphics and animations, which will keep you entertained for hours. In addition to the graphics, the game also has a good sound system to experience all the sounds in real-time.
The only bad thing about this game is that it lacks some features that I wanted. For example, there is no way to create your profile in this game or something like that. However, these things didn't affect the gameplay because I still had fun playing this game.
We sing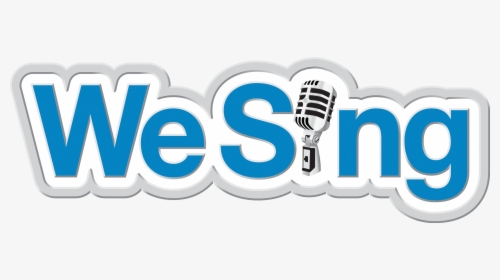 We Sing is a video game developed by Le Cortex and published by Nordic Games Publishing. It was released for PlayStation 3 and Xbox 360 in 2016. The game can be played in multiplayer mode or single-player mode.
The game comes with two microphones and a game pack. It's a fun game to play when you have a meeting or a party at home. There are 30 songs in the game, and they are all trendy and performed by some of the most famous artists. There are six game modes available in the game. Finally, the game also contains music videos.
There are seven different playable characters to choose from. Each character has a singing style and personality. They range from an opera singer to an amateur hip-hop artist. You can choose to play as one of these characters or use your voice to sing along with them. You can even customize the character voice you want to use, so it sounds like you are singing.
The songs on We Sing both old classics and newer hits, so whether you like classic rock or modern pop music, there's something for everyone here!
Conclusion
That ends my list of the best karaoke games. I've tried to make sure that these karaoke games are appropriate for players of all skill levels by dividing them into four different categories; Easy, Medium, Hard and Expert. This should make it easy to find the one that's just right for you. If you like singing games, you must try out karaoke games.