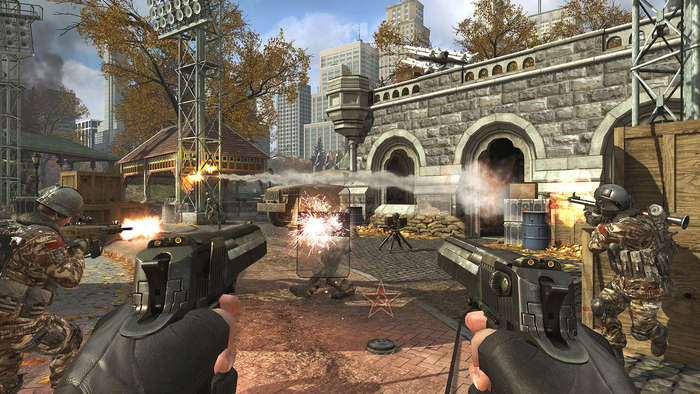 To explain this news would have to travel a couple of years ago and remember how Activision acquired King for an amount close to 5.9 billion dollars. At that time it was announced that both companies would continue operating independently, although the developers of the famous Candy Crush Saga would become part of Activision. Now the developer has just announced that they will create a Call of Duty franchise experience for mobile.
While rumors about the upcoming title of the saga for consoles and PC (which will surely return to World War II) are still splashing on the Internet, King has surprised everyone by saying that Call of Duty for mobile will become a reality sooner. Thus taking one of the most famous franchises of the moment to iOS and Android. If we access the website of King, within their section of employment we find an offer in which they report the creation of a new team oriented to work in an unknown project related to Call of Duty.
As we said last year Activision-Blizard closed in the purchase of King for 5.9 billion dollars, It supposes that both companies can work in the franchises of one and another, being Call of Duty one of the most attractive sagas to move to mobile devices.
How would a Call of Duty for mobile be?
Activision has already developed some Call of Duty mobile games. For example titles such as Call of Duty: Black Ops Zombies, Call of Duty: Strike Team or Call of Duty: Heroes are available in the Play Store and App Store. However these games do not seem to have had the success expected by the company, something that would have taken to yield the witness to King to give life to the new title of the saga for smartphones.
So far the details of the new Call of Duty for mobile are not there, but his announcement makes it clear that there will be a new team whose goal would be to launch something fresh, social and highly accessible in the market for iOS and Android applications, which provides an authentic gaming experience. With this description we can not know how the game will be, but hopefully in the coming months we will know how this this new game saga for mobile devices will be.