In recent years, the sports betting industry has been booming. It has grown from a $270 million market to global commerce of $104 billion, with the black market in the United States alone providing $2.5-10 billion.
Technological advancements were a major factor in the massive expansion of sports betting. It continues to provide new toys to play with as well as new handy measures to put in place in order to take sports betting to the next level.
As more and more recruits go through guides on how to bet on soccer and other sports, we'll talk about the past and future of such inventions.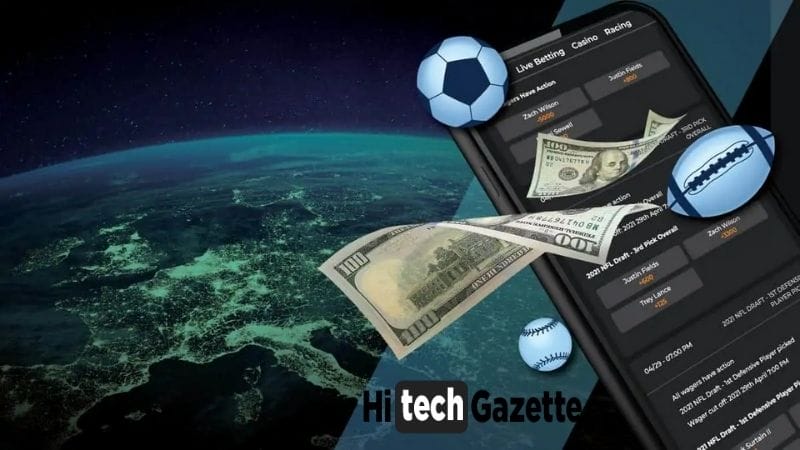 Live Betting
Live or in-play betting has changed the way we think about sports betting. During these wagers, bettors get to see their most anticipated games unfold right in front of their eyes.
The relative probabilities vary in real-time in front of the players based on the latest scores and other in-game stats. Experts at online sportsbooks keep gamblers up to date on fresh odds every few milliseconds, allowing them to make smarter betting decisions.
For gamblers all around the world, the pleasure of such an exhilarating and enjoyable journey is inevitable.
As a result, the advent of in-play betting, a popular market with Betway, also known as live betting, increased the sports betting industry's global growth.
When smartphones like the iPhone were introduced in 2007, the entire gaming experience for online gamblers improved dramatically.
Sports betting companies saw the value in putting their games and features in the hands of their international clients. Smartphones provided gamblers with hitherto unimaginable conveniences, allowing them to wager on games from anywhere at any time.
Sports betting technology have provided us with several benefits, but they are not yet complete!
In the near future, more innovative strategies are expected to provide gamers with more exhilarating experiences. Take a look at some of the most anticipated future sports betting innovations:
Crypto gambling
Cryptocurrencies have been gaining popularity for some time. As many of you may have seen, a large number of online betting sites have already included cryptocurrency payment alternatives to their list of approved payment methods.
Over the next decade, the blockchain movement is likely to have a significantly greater influence on the sports betting business.
To conduct cross-border betting operations, the majority of legal online sports betting companies rely on technological advancements. As a result, having a well-established worldwide currency like bitcoins would be advantageous.
This blockchain system also stores all records of games, bets, and their outcomes, as well as winning and paid-out amounts. Each gambler may use this tool to examine their complete transaction history to see if the numbers add up.
As a result, blockchain provides participants with both transparency and convenience. It would be wrong to deny such a lucrative combo for bookmakers.
Virtual Reality (VR) and Augmented Reality
Another interesting breakthrough for sports betting is virtual and augmented reality. Virtual reality games allow users to see their favorite athletes compete alongside them. The masterminds behind sports betting are trying to put this technology to use in a new way.
In this section, gamblers can select a specific location on the field or court and place their wager there.
The Betway gaming casino provides first-hand VR and AR technologies in use. In the future, we want to see more characteristics such as speed, efficiency, and thorough analysis of sports included in VR.