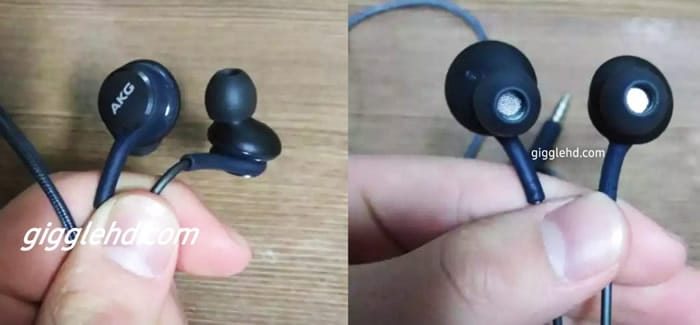 Some photos that have leaked in the network show this new pair of AKG headphones that will come with the phone when it goes on sale. This next flagship is going to launch in less than two weeks, and the company seems to plan to launch the device with a pair of new AKG headphones.
Samsung confirmed during its presentation at Mobile World Congress 2017 that its next flagship will arrive with AKG headphones and now have appeared some photographs that show those headphones.
If you wonder why Samsung has decided to include AKG brand headphones, the reason is simple. AKG is a trademark owned by Harman International, and Samsung decided to acquire Harman International last year for $8 billion.
The agreement has already been approved by all regulatory and legal authorities, and Samsung is already officially the owner of Harman.
The first Samsung product to arrive with AKG sound is the Galaxy Tab S3 that was announced during MWC 2017 last month. The Samsung Galaxy S8 will arrive with headphones of the brand, but by its appearance is not easy to know how they will sound.
What is clear in the light of these photographs is that the Samsung Galaxy S8 will arrive with a traditional headphone connector.
As far as we know, these headphones of the AKG brand would supposedly arrive along with the Galaxy S8 phones once it has been released. Although at the moment nothing can be stated with forcefulness, so we will have to wait until next March 29 to know more. This is the date chosen by Samsung to announce all the official details about its upcoming Samsung Galaxy S8.