lat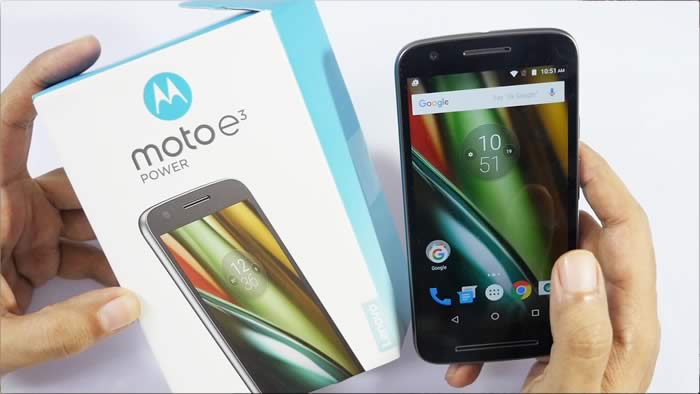 If you look at Lenovo's support website, you will get a hint that the company has no plans to upgrade Moto E3 with Android 7.0 Nougat. This terminal contained decent specifications and an attractive price, quickly becoming one of the most popular model of the firm.
Last summer Lenovo launched a new entry-level terminal, continuing the extinct legacy of Motorola. The Moto E3 is the direct heir of the most economical model of Motorola, and has always enjoyed great popularity with the Moto G, replaced this year by the Moto G4.
Well, now we have known that there will be no update to Android 7.0 for the Moto E3, at least is the conclusion that comes from an official source of the company itself.
The Moto E3 now seems to be officially stay on Android 6 forever. Yesterday we got the first official information that pointed out that the Moto E3 could be left without the update to Android 7.0, and stay permanently in Android 6 Marshmallow.
At least is what they say today based on information shown by Lenovo itself in its support website, where you can see the list of phones which will receive the update to the latest version of Android operating system. While we can see how from the Moto M all terminals give details of when they have received or will receive Android 7, in the case of Moto E3 and Moto E3 Power we cannot find the same information.
As we select them we see how this page tells us that the mobile will "stay with Android 6 Marshmallow". If it were to receive Nougat the page would tell us that this would arrive in the future, as in the case of other mobiles of this list. While there is no official communication from Lenovo in this regard, the information provided by this page is quite enlightening.
One reason that there is no update to Android 7 for the Moto E3 and Moto E3 Power is that its MediaTek MT6735P 1GHz speed and quad-core processors do not meet the requirements to support the new version of Google's system.
We will see if in a surprise twist Lenovo changes its decision, but of course due to lack of compatibility it is will not be surprising if the terminal does not receive the latest Android version .