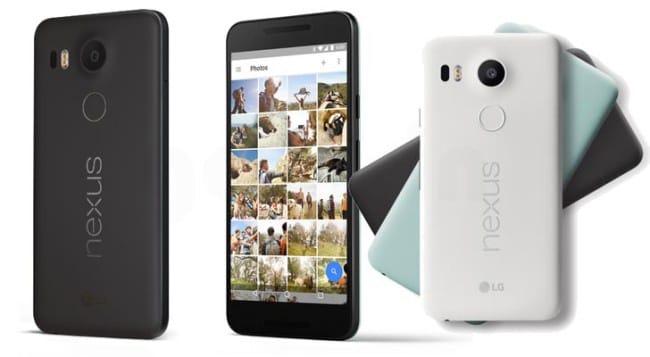 The Nexus 5X is one of the best mobiles of 2015, and together with the Nexus 6P, they are best of the Google devices. The Nexus 5X is an excellent mid-range mobile phone manufactured by LG, but it had some problems in some of its units that we have been seen in other Korean phones in recent months, such as the dreaded bootloop. We have now learned that LG will repair the bootloop of the Nexus 5X at no cost.
It is not even a problem exclusive to the Nexus 5X bootloop, but we have already seen just a few months ago as also the Nexus 6P made by Huawei had the same problems with the arrival of one of the new versions of Android 7.
LG will take care of the bootloop of the Nexus 5X
For those who are not aware of the problem, the bootlopp is a problem that some mobiles suffer, for different reasons, either hardware or software, and that forces the phone to restart randomly entering a loop of which you can not exit unless the battery runs out. As we told you, there have been cases of bootloop generated by problems in the phone board itself, as well as others generated only by system updates.
In the case of the Nexus 5X, despite being already a veteran mobile, it still counts in many cases with manufacturer's warranty, and as we have known today, LG will take care of the bootloop repairs of the Nexus 5X. At the moment the information we have known today speaks of the Korean Nexus 5X, which will be repaired without cost by LG. We understand that it will be an extensive policy to the rest of the market, and that users of the other regions will also be able to deliver their LG Nexus 5X to solve this annoying problem.
LG has detected at least two possible causes of the bootloop problem in the Nexus 5X. In fact the Korean firm has insisted a lot with the presentation of the LG G6 in the MWC 2017 that its priority has been to create a hardware as safe as possible to offer its users a free experience of this type of problems, not only with their phones to avoid these restarts, but improving the internal architecture of the mobile to avoid cases like the Galaxy Note 7 and its batteries.