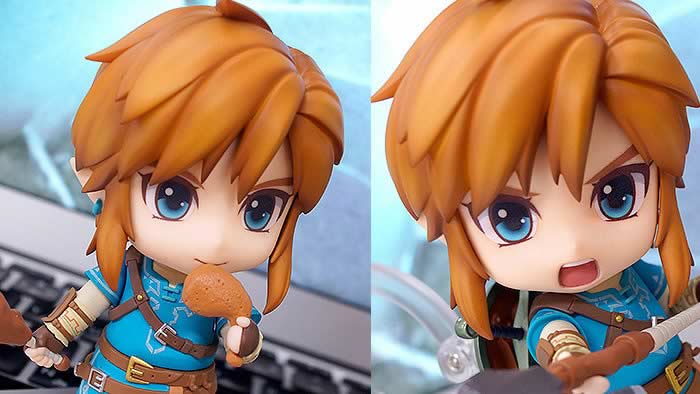 Within a short time we will be able to return to Hyrule once more and save her from the clutches of the evil Ganon in 'The Legend of Zelda: Breath of the Wild', but while we wait we can always lengthen our suffering by increasing our hype. And the last case we can do is to see the photos of an adorable figure of the Time Hero in chibi form, thanks to the brand Nendoroid.
The photos are possible thanks to the blogger Kohotan, who has published a whole series of images about the adorable figure. This is in two forms, a normal version and a deluxe version that includes a horse, probably not Epona. Along with Link we can see a large number of artifacts to equip him, such as his shield, a bow with arrow, the Sheikah book that he uses during the adventure or a piece of meat as a meal.
As we look at Link's Nendoroid figure we can only remember that 'The Legend of Zelda: Breath of the Wild' will soon reach the market. His story will put us in the role of Link who awakens from a deep sleep after a hundred years and finds a Hyrule devastated by Ganon, which appears as a cloud of darkness surrounding the castle of the kingdom. The lands are ruled by all sorts of monsters and guarding machines that attack those in their path, and the only solution that can be put is that Link fight the calamity and travel the land in search of new artifacts and improvements to deal with the threat.
The new installment of 'The Legend of Zelda' franchise will be available exclusively for Wii U and Nintendo Switch on March 3, being available for the new game console.