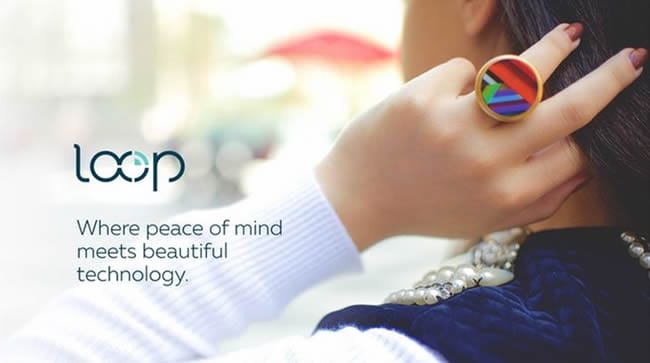 A month ago we mentioned Revolar Instinct, a device to be used in an emergency where it is not possible to access the mobile device itself. That would enable the sending of different emergency signals to people of confidence depending on the pulsations that are made on the same. Now we are calling for Loop, a ring that also integrates a button to press in cases of emergencies.
Loop works with a button stack that can be replaced by the same person who uses it. For its operation, it is necessary to have the ring app, available for Android and iOS devices. Through the app, the person will have to configure a series of aspects, such as the PIN to deactivate alarms, the pairing with the ring, as well as the incorporation of up to five people of confidence, being able to make use even of the phone contacts agenda.
This way, when the person is in an emergency situation in which they cannot waste time searching for the mobile device, simply press the discreet button integrated in the ring, sending the location itself so that the people they trust can place it on a map and can make calls or even notify the competent authorities.
Loop is a project that today has been featured in Kickstarter, whose campaign has set the target of $50,000 Canadian. At present, only 17% has been covered, but there are 29 more days still left of this campaign in which the sponsors will be able to opt for one of the rewards available to be shipped anywhere in the world between September and November of this year.