Being a gamer you might already know that spending long hours in front of a computer comes with bad health risks. 
Risks like…
✅Decreased blood circulation.
✅Digestion problems
✅Misaligned Spine
✅Pinched or Constricted Nerves
✅Poor Lung Function
✅Shoulder, back & neck pain.
However, as a gamer, you can avoid most of these symptoms if you have got a gaming chair to sit down for yourself.
But the thing is, most of them are expensive. 
And not every gamer can purchase them for obvious reasons.
So as a gamer, what can you do? 
Well, for starters, you can look for an affordable gaming chair. 
Although you won't find many, there are some companies that offer gaming chairs that can suit your budget.
And one such option is the Merax gaming chair. 
Have you heard of the gaming chair of this brand before? 
If not, I am going to thoroughly explain how these comfortable and attractive gaming chairs fit into your budget.
That's good, isn't it? Now let's get started: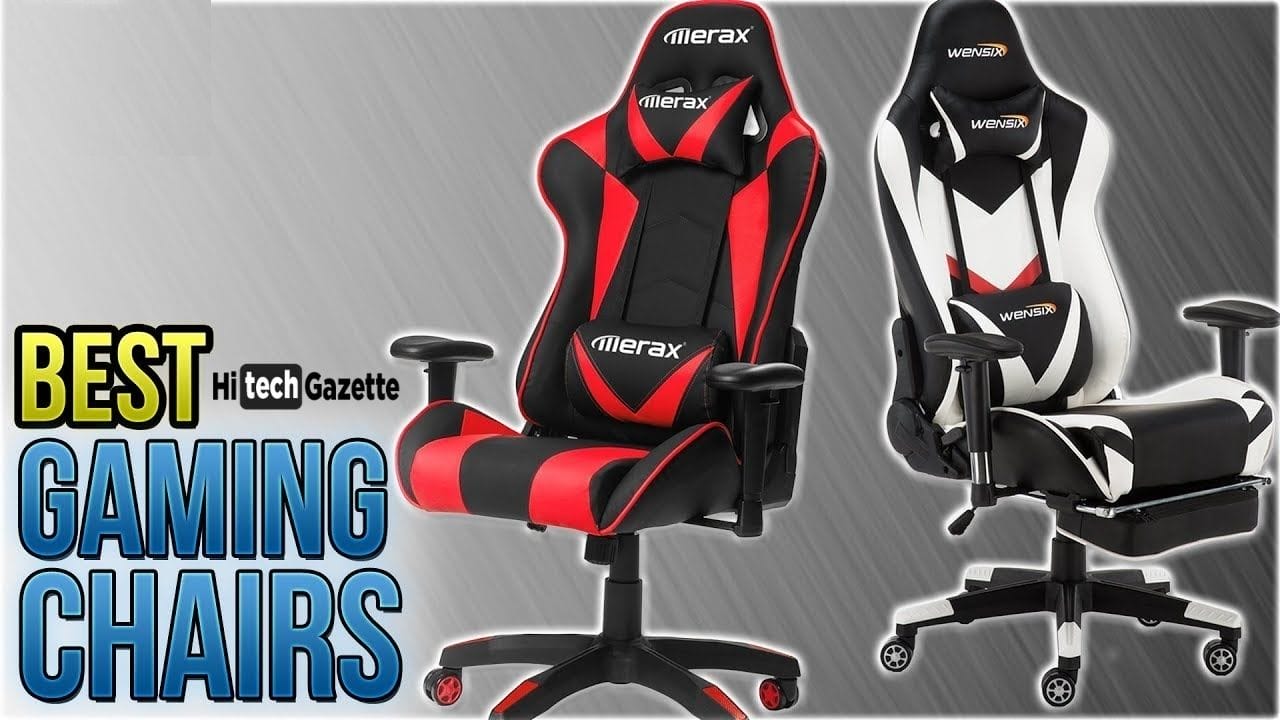 Features of Merax Gaming Chair 
The Merax gaming chair roughly costs around 190 dollars which is far lesser than what its rival offers. 
Now, that the pricing is in your budget, you might think that it will come with some basic features.
Well, you're completely wrong here. 
Every Merax gaming chair comes with premium features such as – 
✅Headrest cushions
✅Detachable lumbar support 
✅Tilt functionality 
✅Reclining up to 180 degrees. 
✅Adjustable armrest 
✅And some attractive colors.
Now, you tell me. Don't you see such features in gaming chairs that come with premium pricing.
But how come, it's offering the chairs at a way lower price than its competitors?
Well, let's find out:
Why Merax gaming chair is Worth it?
Repeatedly I have told you that Merax gaming chairs are affordable and that might even made you think that they have done cost-cutting in terms of quality. 
But no that's completely wrong. 
Thanks to its ergonomic design and high back support feature. It can provide great comfort to a gamer who sits o it ultimately.
In terms of comfort, the backrest and seat are nicely padded, and when you combine this with back support, and you'll have nicest of the experience when sitting on the chair. 
Before trying the stairs myself even I didn't expect that much level of comfort but it superseded my Expectations as it's surely giving tough competition to gaming chairs available at premium pricing.
Now, comes the question – How come Merax gaming chair provides gaming chair at this much lower pricing?
Well, most of the gaming chairs at this price point come with PU leather and the Merax gaming chair is no different.
Known as a low-maintenance material PU leather, it's resistant to water. Not only that it's easier to clean. Therefore making it an easier job for you to maintain the condition of the chair.
Now that you know how this chair available at such affordable pricing is definitely worth it. Let's find out the reason why you shouldn't buy it.
Why You Shouldn't buy Merax Gaming Chairs
Even after regular maintenance, there is a big question mark on the durability and longevity of PU leather. 
If that's not enough reason for you to not buy a Merax Gaming Chair then the next reason will definitely pull you from buying this chair. 
Merax gaming chairs do an extensive branding of themselves.
I get it. They do not want anyone to forget about their brand. The way their logo is placed, you would hate to see them again.
If you ask me, there chair is already pretty striking in terms of looks.
I believe there was no need to get into such cheap tactics. If the chair is good in enough in terms of comfort, & pricing, there's no reason for you fall this deep.
Pros and Cons of Merax Gaming Chair 
PROS.
✅Comes with completely adjustable design 
✅Overall Comfort because of its egg room new Mick design. 
✅Value for money 
✅Adequate wedding level makes it a comfortable design to use. 
CONS.
✅Yeah, Merax gaming chairs are quite bulky in weight. Therefore they're not recommended for small rooms. 
✅Merax gaming chair does an extensive branding of themselves on the chair which ruins the overall vibe of its appearance. 
✅Merax gaming chair does not come with a manual. If you don't know how to set up or use gaming chair then you might get into some trouble. Still, you can contact its customer care for any resolution.
Final Words
Now that I've shared more than enough about Merax gaming chair with you,
What do you think about it?
Would you purchase it for as low as $190?
Or still plan to buy a gaming chair of a premium brand?
Well, whatever your decision is, do let me know about it in the comments section given below.