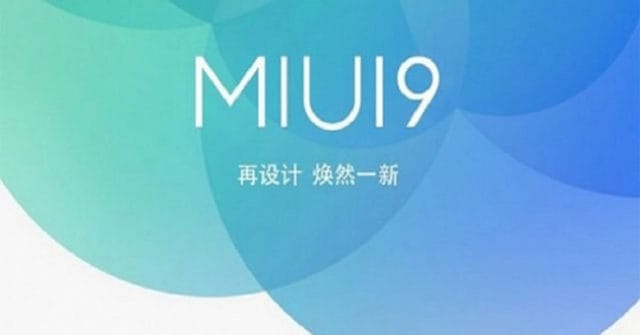 Even though initially all the ballots bet that the Xiaomi Mi 6 was the Xiaomi's smartphone that would be released with the new version of the interface of the manufacturer and then finally it was not the one. Then about more than a month later the information flowing from China now bets mainly because the premiere of MIUI 9 will be produced the same day that the brand officiates the Xiaomi Mi Note 3.
MIUI 9 will be the next major update by the Chinese software maker. It is expected that the custom graphical interface in the form of fork integrate a number of new features of Android Nougat, the Android version on which it will be based upon, in addition to optimizations and improvements aimed at enhancing the experience of using the system and autonomy of smartphones from Xiaomi. These are some of the reasons why MIUI 9 has become one of the great expectations of the company facing the current course.
MIUI 9 in the Xiaomi Mi Note 3
Even though recently the tracks on MIUI 9 pointed out that the first MIUI 9 Beta would arrive very soon, it seems that Xiaomi will be taking the process of debugging the new version of MIUI with relative calmness. So, even if the trial version is released imminently it would not necessarily mean that it will be available as an official update soon.
This approach encourages that the latest leaks from sources familiar with the company point out that the Xiaomi Mi Note 3 will be the mobile in charge of incorporating MIUI 9 as a novelty among its characteristics. Features that now hover on a technical sheet with AMOLED screen Dual Edge 5.7-inch and 2K resolution, Snapdragon 835 processor, plus versions with 6 GB RAM and internal memory of 128 GB next to another superior with 8 GB RAM and 256 GB storage system. Likewise, a double rear camera with sensors that would surpass those currently equipped by the Xiaomi Mi 6, of 12 megapixels, and a battery of 4,070 mAh.
Although a certain number of mobiles and users will soon be able to test the first new features of MIUI 9 from the first trial versions, it will not be until the launch of Xiaomi Mi Note 3 when the brand makes all the improvements introduced as official. At the moment, everything that is known about it revolves around the optimizations to improve the autonomy, in addition to the fluidity of the system. As for the new tools, for now it is known that the multiventry or split screen will arrive, in addition to the PIP function.