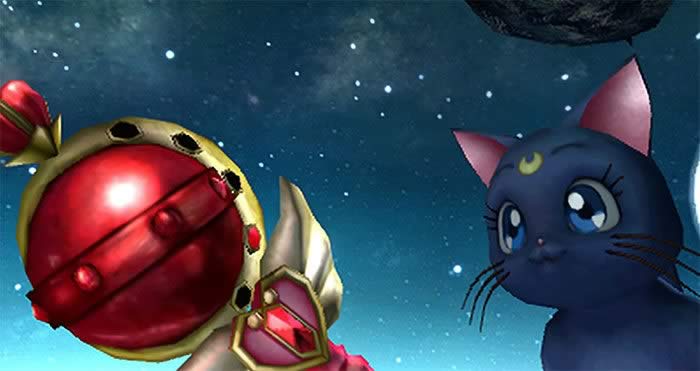 The 25th anniversary of 'Sailor Moon' is being celebrated in all its glory. In Japan, all sorts of products, toys, figures, collectibles and even costume jewelery and intimate lingerie inspired by Naoko Takeuchi's mythical magical girl series have hit stores. Following the confirmation of a sequel to 'Sailor Moon Crystal', the new series that has seen three seasons in Japan since 2014, comes with a good news, this time tied to those who like video games.
The novelties come this time from the hand of CAPCOM. The company has confirmed a new collaboration with the franchise 'Monster Hunter XX' for Nintendo 3DS that will introduce elements of the series magical girl in the game itself.
Thanks to this collaboration, we will be able to dress our Felyne ally Luna, the companion cat of 'Sailor Moon'. In this way it will acquire a bluish black appearance while on the forehead will feature its characteristic symbol of the moon.
But that's not all, the collaboration between 'Monster Hunter XX' and 'Sailor Moon' will also allow Felyne to use the mythical moon scepter of Sailor Moon itself. Finally a code will also be available for the guild card to have a Sailor Moon background.
'Monster Hunter XX' will go on sale in Japan on March 18, 2017 for Nintendo 3DS. Previously it was confirmed that Hiro Mashima, author of 'Fairy Tail', has made the design of the Uranometria sword.
'Sailor Moon' is originally a manga by Naoko Takeuchi. Its premiere in Japan took place on 28 of December 1991, covering a total of 18 volumes.
The original anime series of Sailor Moon was released in Japan on March 7, 1992 and remained on air until February 8, 1997, reaching a total of 200 episodes. It was one of the great series of childhood during the so-called golden age of anime in Europe. 'Sailor Moon Crystal' was released in July 2014, covering a total of three seasons to date.