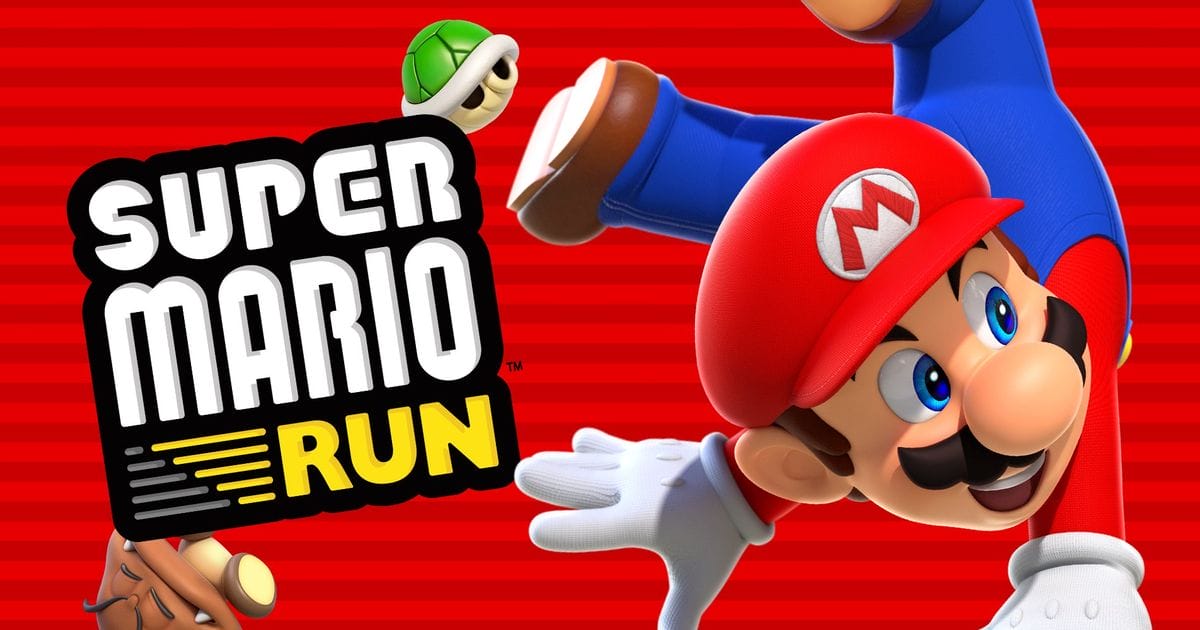 Nintendo released Super Mario Run in December for iOS and will soon be released for Android-based smartphones. Unlike Miitomo and Fire Emblem Heroes, Super Mario Run did not have simultaneous launch in both systems.
The good thing is that soon we can enjoy the title of the plumber on Android. Until now it was known that it would be late March, but no confirmed date. Yesterday Nintendo announced that it would be available from March 23 worldwide. As usual, those in Kyoto did not say exactly when it would be available for download, but since it was Nintendo America who made the announcement, it would probably be at 8AM CET / 7AM GMT / 3AM EST / 12AM PST as soon as possible.
New features of Super Mario Run 2.0
The boys of Nintendo are preparing to launch a new version of Super Mario Run for iPhone, iPad and iPod touch with interesting new features. We are talking about version 2.0, in this the users with the free version will have the way to reach level 1-4, plus everyone will be able to play with new characters. Know all the features of the new version and download the application below.
As we know, in this Mario game you can play with one hand. Mario runs without stopping while you touch the screen accurately to jump in style and collect coins on your way to the finish line.
You can download Super Mario Run for free and try out all the game modes. After purchasing the complete game, you can play all modes without additional purchases.
The game modes are:
Worlds: where you must complete 24 totally new levels to rescue Princess Peach.
Races: where you will compete against friends and players from around the world on different levels each time.
My kingdom: where you can create your own kingdom.
Interestingly, it seems that Super Mario Run on Android will be released alongside an important update, version 2.0.0 that will be received by iOS that same day. Unfortunately, we do not have all the details but these are some of the features we know by now:
Adds 4 new Yoshi colors: Yellow, Red, Purple, and Blue.
Users will be able to play with new characters.
The "A Challenge from Bowser" mode is added: if you delete it, you can play through 1-4 in its entirety for free. It seems that Bowser also tells you about the conditions to unlock the content in the game.
After completing the W1-4, more courses will be available in race mode in the free version.
After completing the W1-4, the Blue Toads and the Green Toads will be added to the race mode in the free version (previously they were only in the paid version). This will increase the number of items you can buy to build your kingdom. For example, you may be able to buy Yoshi's blue house so you can play with Yoshi Blue.
New buildings.
Get tickets at the home of Minigames in an easier way.
Play any level in easy mode.
The appearance of Toads of different colors in the races has been adjusted
Simpler explanations of how to play.
Improved gaming experience.
These are all the new features of Super Mario Run 2.0. With this we can see how Nintendo is going to has presented the first major update of the game that has taken three months to arrive. We will see if this becomes a habit, seeing some great update every now and then, or Nintendo leaves the game aside.
Download Super Mario Run from the App Store
To download it, you have to be careful, as we commented that there were several apps in the Play Store that were fake and could be dangerous for your mobile.
If you do not already have the official Mario game for iPhone and iPad, you can install it through the App Store.
Super Mario Run is in the App Store, requires iOS 8.0 or later. Compatible with iPhone, iPad and iPod touch. It is available in the following languages: Spanish, German, Traditional Chinese, Korean, French, English, Italian, Japanese, Dutch, Portuguese, Russian.
Super Mario Run will be available on March 23 for Android and is already available for iOS.