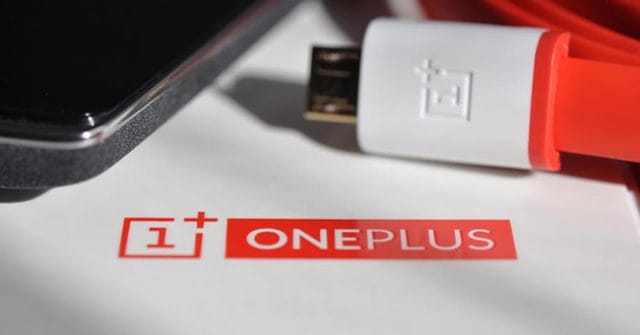 OnePlus 5 is perhaps the most anticipated Chinese smartphone at the moment, even above Xiaomi Mi 6 that was just presented a little less than a month ago. Following the success of OnePlus 3T and its predecessor are many users who want to take the glove to the new smartphone of the Chinese company. However, the latest images of the OnePlus 5 filtered on the Web may reduce the expectation from the mobile.
The reason is all those smartphones, such as iPhone 7, have chosen to dispense with the port of headphones in the mobile's body which have been strongly criticized by many users. These claim that eliminating it is not an advantage in either design or usability on the contrary it is rather a detriment and many users have to buy adapters to use headphones.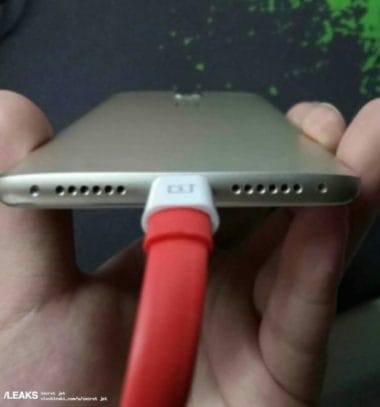 Well, according to the images of OnePlus 5 filtered today and as you can see right on these lines, the bottom profile of the smartphone does not have a port for 3.5mm jack headphones. Usually this is where OnePlus includes the port on its smartphones but this is not the case with OnePlus 5, and moreover where we use to find the connector for the helmets before now there we see a second speaker.
However, there's no need to tear the garments yet, as it is possible that the same headphone port of the OnePlus 5 has been moved to the upper profile, of which we do not have any images yet. In addition there is no way to verify the veracity of this image so it is necessary to wait for the formal presentation of the device.
Further details of the OnePlus 5
One of the main features of OnePlus 5 that have most leaks in recent weeks is the presence of a double camera in the back of the device. We have also been able to verify how the Snapdragon 835 behaves, clearly the CPU that will lead the Chinese smartphone, thanks to its appearance on test benches where it has been tested as the CPU in single-core and multi-core mode.
Another detail that was leaked in the sketches of OnePlus 5 is that in addition to the aforementioned dual lens rear camera there will also be a dual camera configuration on the front, right on the screen. It would not be the first smartphone to introduce this feature but it would be the first high-end phone to incorporate it.
As always we need to wait until next month to confirm all these details even though it is still not confirmed that the presentation of OnePlus 5 takes place in June.