The producer of 'Mass Effect: Andromeda' and BioWare co-founder Fernando Melo, today released a screenshot of the game in which you can see certain features of his online mode that had been kept secret.
One of these characteristics will be very attractive for those players who do not want or cannot play online modes, as it will allow sending to the missions to a squadron of NPCs controlled by the artificial intelligence of the game. This way you can get rewards for the campaign mode without having to play cooperative missions in multiplayer.
Apparently, the planes of weapons and equipment will have a great weight in the gameplay of the online mode, since they will serve as reward for the players that finish these missions. They can also be achieved by leveling or scanning information files in the game itself. It should be remembered that the online mode of 'Mass Effect: Andromeda' will allow users to customize their own avatar, which will serve as the protagonist of the cooperative missions as these will be independent of the main plot.
Personalization: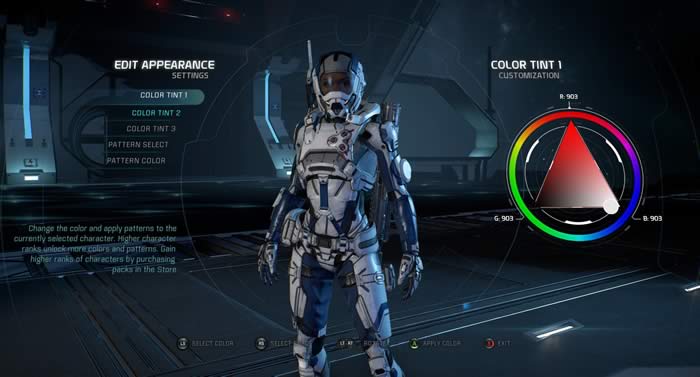 The character will not be the only thing that can be customized, since 'Mass Effect: Andromeda' will give the possibility to modify certain aspects of the interface and the controls, so that the players can feel comfortable.
Canceled Beta:
Last week BioWare announced that they had decided to cancel the open beta of the multiplayer of Mass Effect: Andromeda that they planned to launch to the community a few weeks before the arrival of the video game. They did not give many details about the reasons that led them to make this decision, but Fernando Melo wanted to apologize publicly to all affected users and tried to compensate them with a screenshot in which you could see aspects of personalization of avatars online mode of the game.