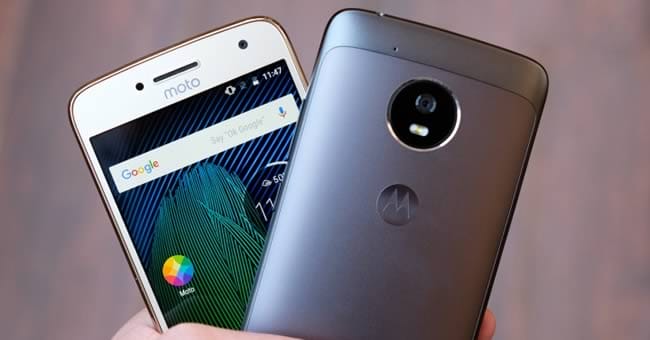 Less than a week ago we knew nothing concerning the details of the new Moto G5S or Moto G5S Plus but now the network is flooding with the possible features of both mobiles. In the last few hours, a photograph of Moto G5S Plus has been leaked on the Internet which shows its front panel thereby letting us see much of the features of the smartphone.
As we say, it is not the first time that the new Moto G5S Plus is seen in these homes as this week it was discovered that the next Lenovo smartphone could be the first Motorola brand to integrate a double front camera. The images shown by Gear India reveals a design identical to what we have already seen in the Moto G5S, although with two cameras in the back.
New image of the Moto G5S Plus
The new image of Moto G5S Plus does not allow us to check if the double lens in the back will be the main novelty that would be integrated in the brand's mid-range smartphone but it does allow us to take a look at the front design of the phone. It does not differ that much from the current Moto G5 Plus and so it is expected that the main differences would be found internally.
However if we are to anticipate this photograph of Moto G5S Plus as truth, despite the renders shown days ago, then it seems like we will not be having physical button on the smartphone because in the same image that we are considering there appears the classic Android virtual button that allows you to navigate the phone. It also confirms something we already knew, which is that the smartphone will run the latest version of the Google's operating system available that is Android 7.1.1.
Other features of the Moto G5S Plus
In addition to knowing the first images of the Moto G5S we also found out, according to a leak that appeared on the Net last week, that the new phone of the brand will feature a 5.2 inches screen and FullHD resolution, while the Moto G5S Plus will have a 5.5 inches screen.
We still have no information pertaining to its price or launch, so we will just have to be very attentive to the plans of the company in the following weeks. After its recent leaks it is expected that both the standard model and the larger model will be presented in partnership in the coming weeks.