There is hardly a day when some new information about the Samsung Galaxy S8 does not pop up. Today, we got our hands on new render images of Samsung S8 and S8 Plus, which reveals to us the black version of terminal. From the design point of view, this color is almost black and somewhat like the iPhone 7.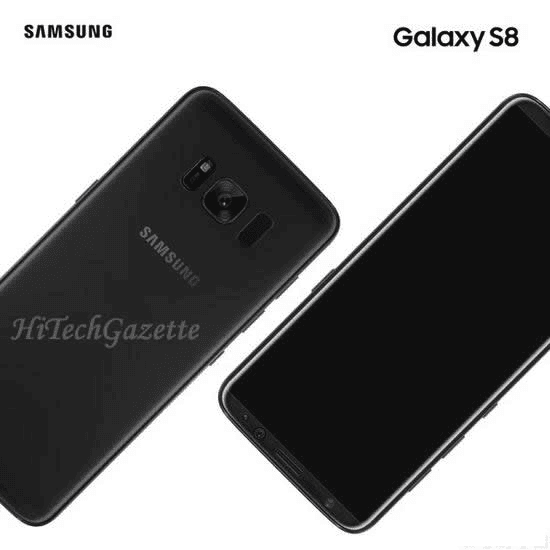 Based on the renders the terminal can be seen in two sizes when it comes to the market, both the standard version with 5.7-inch screen and the Galaxy S8 Plus, which would offer a panel of no less than 6.2 inches. These images of the Galaxy S8 recreate what will be the new flagship taking into account the leaks that among other things point to interesting changes.
From the exposure of this render images, we can see that the whole body with an integrated design style, highlighting the proportion of high-profile features, the main body is very simple and positive, Samsung Logo is designed in the back of the body which alongside also includes the fingerprint sensor.
According to the current news, Samsung S8 series has two products with 5.7 inch and 6.2 inches; both will be equipped with Snapdragon's latest flagship processor Snapdragon 835, in addition to 6GB RAM and 64GB / 128GB of internal storage. The release date now appears to be announced by the end of March and officially listed for sale in mid-April.