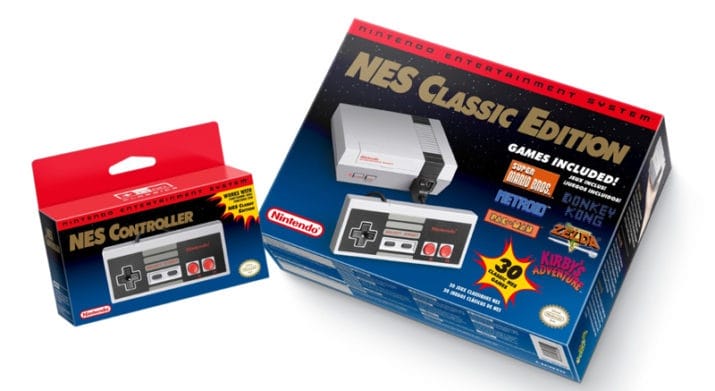 Nintendo's NES, launched last year, was a console that exceeded sales expectations, as the general public's acceptance of this device was enormous. In fact its success has been such that since its launch, the company is facing problems regarding the availability of the console in points of sale.
These problems were due to the fact that having one of these products was not so easy. Moreover, all those who finally managed to get hold of one of the current Nintendo Classic Edition can feel more than fortunate, as today we announce that the company itself has ended production of the console. This is something that Nintendo of America just made public.
The news has surprised everyone, more if we consider the resounding success that the device had achieved so far around the globe. Therefore, as the manufacturer has made this announcement to its public, these days will be the last shipments of the console to finalize its production for next month.
Nintendo announces the cessation of the NES Classic Mini
This is the official statement that they have made:
"Throughout this month of April, the territories of Nintendo of America will receive the latest shipments of the NES Classic Edition. We encourage those interested in obtaining this console to check availability in stores. We are aware that it has been difficult for many customers to find it, so we apologize. We have always paid attention to their comments and appreciate the incredible level of interest and support towards the product."
The truth is that since it was launched, Nintendo itself already hinted that the life of the NES would not be very long, but because of the huge success achieved, the firm was forced to increase its production to try to supply the most of the requests, something that was achieved at no time. The consoles popularity is the main reason why Nintendo has to apologize before the lovers of the mark.
At the moment this announcement affects the North American market. Nintendo has not specifically spoken about Europe or Asia, regions in which the console is still depleted, which means that resale prices of the product may reach very high figures.