If something characterizes the development of 'Nioh', apart from being advertised for at least 10 years and having undergone severe changes in its approach, it is the commitment to work and improve the game as it audience suggests. Before its launch we have had several demos that have allowed us to collect feedback from users, and even now with the final game on sale, Team Ninja is still willing to update it to correct what is needed.
Instead of opting for a frenzied fight where everything moves fast and there is no time to breathe, 'Nioh' has decided to focus on real-time combat but with head and tactics, forcing us to see the attack patterns of the enemy and take advantage of them.
So, we just got the patch 1.03, which fixes a number of aspects, as the studio itself reports through Twitter. This is not a content addition that increases interest in the game, but it does fix certain bugs that prevented completing some missions.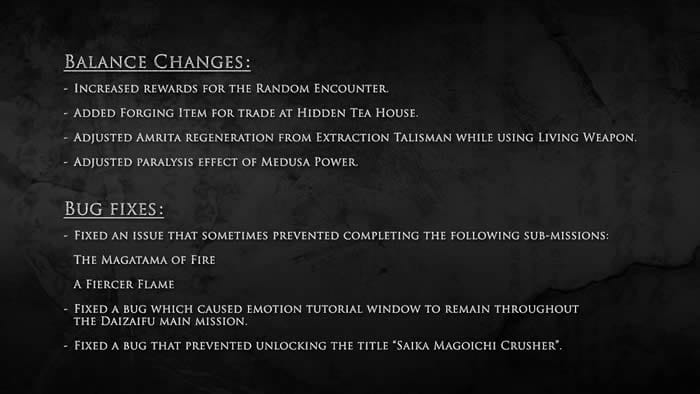 Not only that, but also some balancing adjustments have been made to make the gaming experience more satisfying, such as enhancing the rewards we get in random encounters.
This patch came out a few days after the launch of the game. Team Ninja has quickly reacted to what users have commented and have fixed, something that shows true dedication to their game.
NIOH Patch 1.03 has been released! #PlayStation4 #Nioh pic.twitter.com/bzp4vPV9m4

— Team NINJA (@TeamNINJAStudio) February 15, 2017