Alcatel has already introduced its new Alcatel U5, Alcatel U3 and Alcatel A5 LED. We know all the official specifications and other important news. The French firm strongly backs the Mobile World Congress, and does so by adding three new low-end handsets to its range of devices. And they come with surprise included.
Although we do not know anything about Alcatel Idol 5, terminal that we all had enough desire to see, yes we have come across three new devices that come with some quite innovative proposal. They may not be the most powerful terminals or the most expensive, but undoubtedly for that there are other alternatives to take into account. Let me present these new devices to you. Let's get to know them!
All new features of the Alcatel U5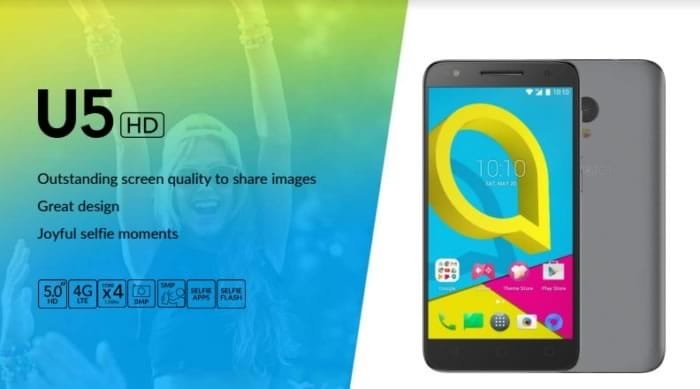 We started with the little brother of the new family of Alcatel handsets. We are faced with a terminal framed in the low range entry, focused on those people who are going to buy their first smartphone. It has a 5-inch screen with HD resolution (720p), from which we can use the latest version of Android Nougat.
Inside we found 1 GB of RAM accompanied by a processor MediaTek 6737 at 1.3 GHz. It has an 8 megapixel rear camera and a front camera of 5 megapixels, plus 8 GB of internal storage with card slot micro SD. Its price is 99 euros and will be launched throughout Europe in black and blue.
All new features of the Alcatel A3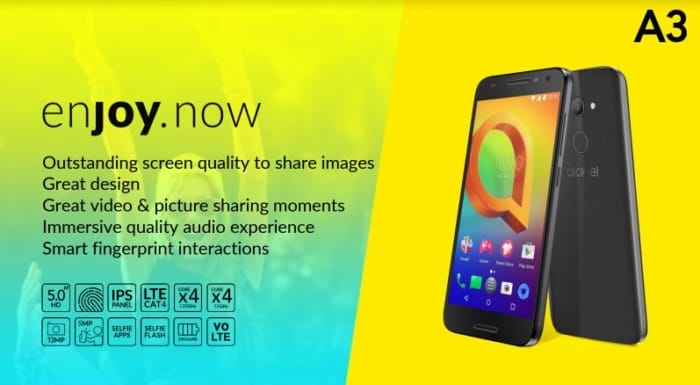 The Alcatel A3 is the older brother of the Alcatel U5. Like the Alcatel U5, the A3 boasts a 5-inch screen with HD resolution (720p), which would be the standard of the low range. It is focused on an audience that looks for a cheap phone for a basic use without that means losing in security. This is why a fingerprint reader has been included.
The Alcatel A3 is powered by its 1.5GB of RAM and its 1.2GHz quad-core MediaTek 6737 processor. It has 16GB of internal storage and its rear camera is 13 megapixels. Its battery is 2,460 mAh, has Android Nougat installed and its price is 149 euros.
All new features of the Alcatel A5 LED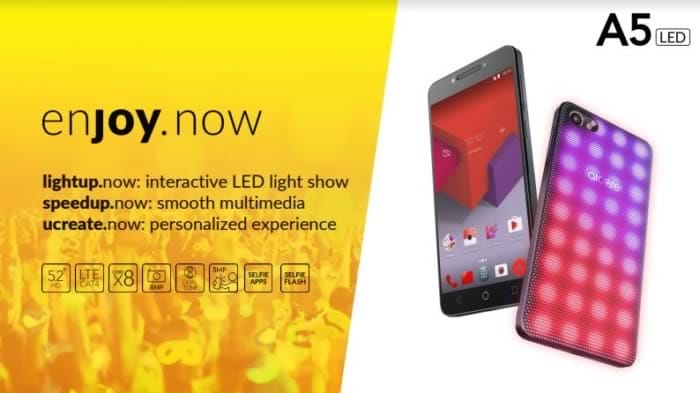 The Alcatel A5 LED is within the mid-mid-low range. Its has 5.2 inches screen, although it shares the same resolution of its small brothers. It has a MediaTek 6753 processor, 2 GB of RAM and 16 GB of internal storage. However, the actual setting of the A5 LED is behind the phone, and no, it is not the camera.
The Alcatel A5 LED has the possibility of adding an interactive LED housing. Said casing can be configured so that it illuminates following the patterns that we want when receiving a notification. In the same way, we can configure it to light up when we listen to music. If you are looking for a colorful terminal to give away as the first phone, the Alcatel A5 LED will cost 199 euros.