Just days after the terminal was completely filtered in its new range of colors, finally today the Samsung Galaxy C5 Pro has made its appearance on the Chinese website of Samsung showing all its features. In addition, the launch is accompanied by a large group of images that allow us to know up close the design of this review of the Samsung Galaxy C5.
First we reported months ago that Samsung was developing the Samsung Galaxy C5 Pro, a phone aimed at the Eastern market with some improvement over the smartphone marketed last year. Then we knew that an international version of the phone could reach the western stores and today finally the new smartphone the manufacturer officially appears in China, accompanying the Samsung Galaxy C7 Pro that was launched in the country two months ago.
New official images of the Samsung Galaxy C5 Pro
It remains to be seen if and when this phone makes its departure from China. Samsung has yet to confirm anything about a global launch for the Galaxy C5 Pro. Since the phone just came live on the Samsung China website earlier today. We will have to wait a bit to find out what the company is charging for this phone in China.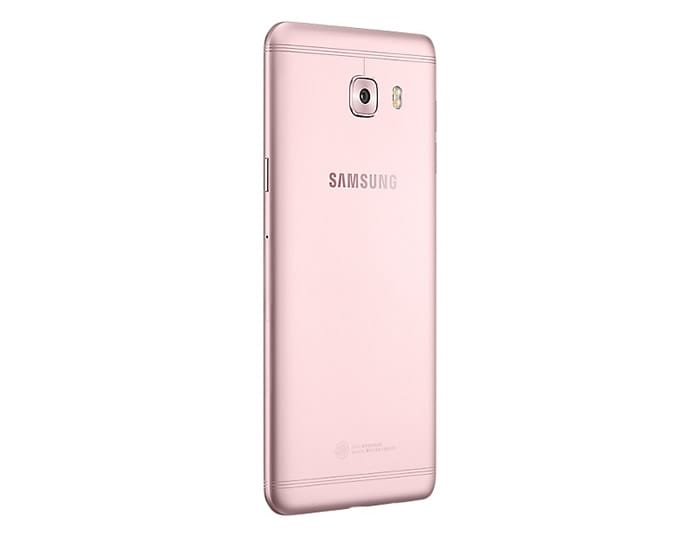 Features of the Samsung galaxy C5 Pro
With the official confirmation of the features of the Samsung Galaxy C5 Pro in hand we already know that we are in front of a phone that has dimensions of 145.7 x 71.4 x 7 mm in which you can find a screen of 5.2 Inches 1920 × 1080 pixels resolution. Under this panel we find a clock frequency of 2.2 GHz, a processor Snapdragon 626, accompanied by 4 GB of RAM and 64 GB of internal storage.
The phone has a 16 megapixel rear camera with f/1.9 aperture on both the front and rear, so it converts from "now" into one of the best smartphones for capturing selfies. All this is accompanied by a 2600mAh battery and additional features like Always On Display, NFC, dual-SIM and 4G LTE support, USB Type C port, fingerprint sensor and Samsung Pay support.
Available in gold, blue and pink colors, as you can see in the images above, now wait for the confirmation by Samsung to know if the Galaxy C5 Pro will leave the Chinese border reaching the rest of international markets.