Sometime back, I used to hire Freelancers for doing the GRAPHIC DESIGNING WORK for my marketing agency.
However, that was not a feasible solution as most of the time I ended up overpaying them.
Every marketing agency wants to achieve its goal within the scheduled time.
So as an owner of a MARKETING AGENCY, what can you do?
The perfect solution for you would be to let a professional like Penji handle this in a professional manner.
TBH, That's a good alternative when it comes to hiring a freelancer.
Do you know why?
Well because it saves your time of finding, hiring, and managing High-quality designers for your work. Thereby eliminating any possibility of overpaying the graphic designers.
That's great. isn't it?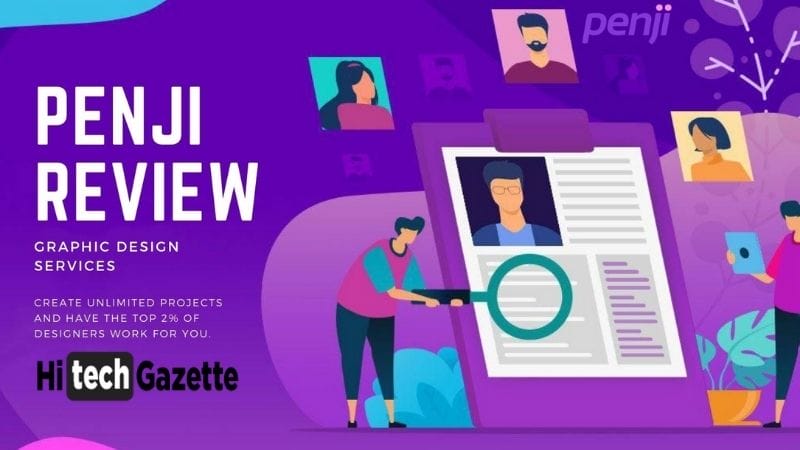 How does Penji's Unlimited Graphic Design Work?
Got a design idea.
Submit as many designs as you like.
Not only that once the design project is complete.
You are free to ask for as many revision as you want for Social media marketing, logos, graphics, illustrations, and much more
But there is a CATCH.
At a time, only one assigned designer will work on a project.
However, you can avoid this by opting for the agency plan.
Who Should Use the Penji Business Model?
✅Marketing agencies can use the Penji graphics design service to increase their design capability without adding any staff to their team.
✅Adding high-quality custom images and infographics can boost a Blog. So bloggers can implement the Penji business model.
✅Penji business model can be used for PPC campaigns
✅Penji's business model can be used by businesses to create ads for platforms like Facebook, Google, and Instagram.
✅Social media marketers can fulfill their need for high-quality graphics for Facebook, Pinterest, and Instagram.
What Graphics Designing Work You Can Assign to Penji Designers?
Well, Penji designers will do everything you ask them to do. They can create designs for:
✔Logos
✔Infographics
✔Landing pages
✔Apps
✔T-shirts
✔Social media
✔PPC ads
✔Infographics images
✔High-quality custom images
✔Illustrations
Penji Detailed Pricing
Penji provides its services in three plans Pro, team, and agency.
PRO PLAN
Priced at $399/month, the Pro plan lets you create projects only for graphic designing work.
✅With the pro plan, you're allowed to add unlimited graphic designing projects.
✅You can use it to create designs for multiple organizations.
✅You can assign tasks to one designer at a time.
TEAM PLAN
The team plan includes graphic design + illustration + UX/UI work.
✅The agency plan includes every perk you get with the pro plan.
✅You can use it to create websites or app design projects for experienced UI designers.
✅Not only that you can also use this plan to create custom illustrations and infographics for your graphic designing goals
NOTE: This plan can be managed by 5 users at a time.
AGENCY PLAN
Costing at around $899/month, the agency plan includes every perk you get in the team plan plus double the output.
✅In this plan, you can assign two or more designers at a time for faster production and TAT.
✅Agency plan can be assigned to 10 users.
✅And lastly, It comes with prioritized support.
That is all about the pricing.
If you want to save a few bucks, you can get some extra discount then with the quarterly or yearly plan.
The quarterly plan can save 10% on the total billing. Whereas on the yearly plan, you can save 15% of the total billing amount.
Pros and Cons of Penji
PROS.
With Penji, you don't need to go out of your way to find and hire graphic designers for your agency. Just buy a subscription plan and Penji will provide the best graphic designers for you. Thereby, removing any kind of Burden you have on the back of your head.
When you hire a graphic designer, to do your agency's graphic designing work then you tend to overpay them. But with penji, all you need to do is invest in a monthly plan. There is no overcharge or hidden fees whatsoever.
Penji offers – No conditions or Strings attached 15-day 100% money-back guarantee.
If you don't like the work of a particular designer they can then you can ask the support team to assign you another one.
Penji offers their services at one dollar per month to serving nonprofits organizations
CONS

.
I would not recommend the UNLIMITED GRAPHIC DESIGN Subscription plans Penji to those who don't require regular Graphics designing work. Only purchase the subscription plan if you require designing work on a daily basis.
The only way to talk with a designer is through email. Sometimes it's difficult to explain your thoughts over email. There's no way for you to contact them over the phone.
Final Words
So this is my review of Penji – the unlimited graphic design platform.
Have you tried this before?
How was your overall experience?
Do share your experience or ask any query in the comments section given below.