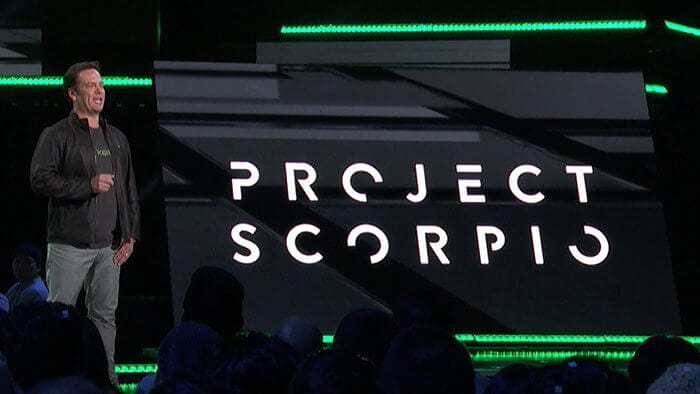 Phil Spencer play his first game on Xbox Scorpio and said, it goes well. He continued by praising the team for the development of this console.
By far, the most surprising announcement that Microsoft Games made at the E3 last conference was that of Project Scorpio, a new entertainment system of which we know very little, although everything indicates that it will have much more power than a normal Xbox One or will be A hybrid between computer with Windows 10 and an Xbox One console in the style of Steam Machines.
There is now a lot of mystery and it is only known with certainty that it leaves at the end of this year, so in the next E3 to be held in June, we hope to see it in motion and reveal all its characteristics.
In the absence of official information, the current status of Xbox Scorpio is unknown, although we imagine that it should be close to finishing its prototyping phase in order to send development kits to developers so they can create games adapted to Scorpio and show the possible Console in operation at E3.
According to a brief statement by Phil Spencer, Scorpio is currently in a state where it plays functional games developed for it. He said: "I played games for the first time in an early unit of Project Scorpio. The console looks correct, so I am proud of the team.
A statements like this clears some doubts as it really is a console for who could think otherwise, as well as that we can expect to be in partnership with games on the move.
For very late the Microsoft Games press conference at this year's E3, which will start on June 13, where they will have to show all the features that would make Xbox Scorpio a more powerful console than a normal Xbox One.