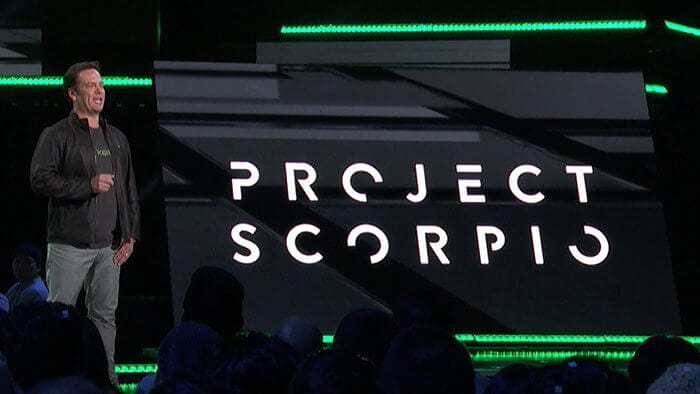 The year 2017 did not start in the best way possible for all fans and users of the Xbox brand, and is that, at first glance, during the first days of the year, we were hit and miss with the cancellation of 'Scalebound' , one of the most anticipated titles by all users who enjoy this world.
Well, it is very true that this news fell like a pitcher of cold water among Xbox users, but it is no less true that 2017 is going to be a terribly important year for the Redmond firm, and is that this is the date in which we will finally see Project Scorpio in stores, the new Microsoft console, and the most powerful machine on the market.
So, 2017 will be the year of Project Scorpio, something that Microsoft itself makes a banner, and where we have seen such well known faces of the firm as Phil Spencer, Aaron Greenberg or Major Nelson echo it. Unfortunately, the secrecy surrounding the new console is absolute, and we do not know details of what Project Scorpio hides inside, nor the aspect that this beast will have.
At this point, it is already known throughout the world that until the next E3 to be held in Los Angeles during the month of June when there will be new information about Project Scorpio, although Phil Spencer, a person terribly active in Social networks, let loose some message.
https://twitter.com/XboxP3/status/822306404778196997/
On this occasion, asked by a follower of Twitter, the person responsible for the Xbox brand explained that he was very happy with how Project Scorpio was evolving, as well as with the work of the team, something that has repeated in previous occasions.
So, from Microsoft are convinced that 2017 will be an excellent year with Project Scorpio, something we hope this accompanied by big announcements and great launches when it comes to games.