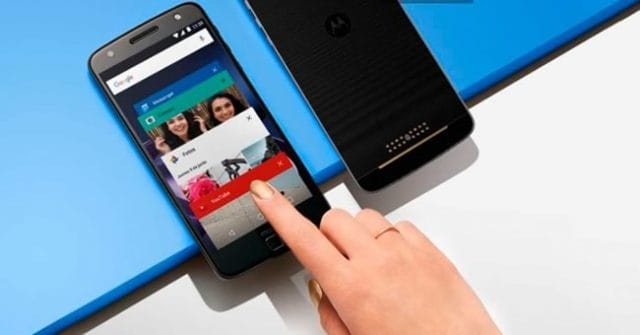 In recent weeks, leaks have intensified concerning the Lenovo's new Moto Z2, the mobile which is likely to recover the original Motorola brand. However, today is the day when we finally saw the photo and found out about the technical data of Moto Z2 Play in the TENAA, where its characteristics have been confirmed.
One way or another, these recent weeks have bought us many details of the new Moto Z2 Play and not only about its technical characteristics but also about its design. The design in which it will differ from Moto Z2 by having a simple camera and not the dual or similar, something that has been confirmed time and again and now once again from the images of Moto Z2 Play in the TENAA.
All the details of Moto Z2 Play in the TENAA
The technical data sheet of the Moto Z2 Play in the TENAA has been cast in the test under the model XT1710-08, which has detailed one by one the technical characteristics of this new mobile. According to China certification, it has a 5.49-inch OLED screen, which comes to be for all purposes as a 5.5-inch screen, with a Full HD resolution of 1920 x 1080 pixels. On the other hand the processor only details its speed, 2.2GHz, while the RAM is 4GB.
The internal storage is 64 GB expandable by microSD cards. On the other hand, the camera for photos in this case is simple and not dual as many had advanced and comes with a 12 megapixels sensor, while the front one is 5 megapixels. The operating system is Android 7.1.1 under the Lenovo layer, while it supports bands 800, 850, 900, 1800 and 1900 MHz. Regarding the exterior design the most striking phenomena as usual is the camera, which as we say in this case is traditional and not dual as was expected from Moto Z2.
Otherwise it bears a great resemblance to the top range of Motorola mobiles. Another aspect that can be seen from the image is that it has a slot for MotoMods, Motorola modular accessories that seems to gradually find their place in the market as they have survived the first generation. Of course, the passage of Moto Z2 Play datasheet by TENAA presages shows that its presentation is really close and all this is not in vain as next month will also mark the first generation of the Moto-Lenovo Z series, which this year could be directly from Motorola.