Recently we mentioned about the plans of the new era of Motorola. After being in the shadow of Lenovo, it has been known that there will be up to seven new smartphones. One of these mobiles may be Moto X 2017, about which today there is some news. We seem to have found out about some of its main technical characteristics and design from a video and photos filtered in a private presentation in China.
This year we will have the opportunity to see a good number of new smartphones from Motorola. To the already known Moto G5, we will also have to add to the list the imminent Moto E4 and Moto C with their respective "Plus" versions. Additionally, we also have references of the Moto Z2 Play, and now we have in our hand information that supposedly comes from a private presentation, in China, about the new Moto X 2017.
Moto X 2017 Design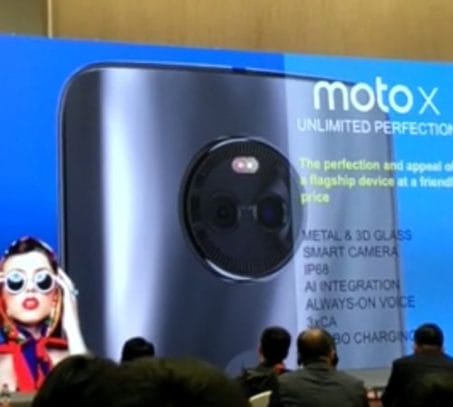 The truth is that we previously had access to several filtered photos of the mobile that exposed the design of the Moto X 2017. However, one of those present in the private presentation of the mobile in Asia has had an occasion to filter a video but only of nine seconds. Anyway, this piece of video has served us enough to extract a few captures that shows the design of the new mobile.
As expected, it points to a metal body, probably aluminum, in one piece that makes its back soft and curved shapes. You can also see a trimmed bevel and the position of the buttons. However, one of the details disclosed corresponds to the IP68 certification, which points to Moto X 2017 having water resistance. Finally, another of the aesthetic details that is exposed by the aforementioned video is the 3D finish of the front glass that will cover the screen.
Features of the Moto X 2017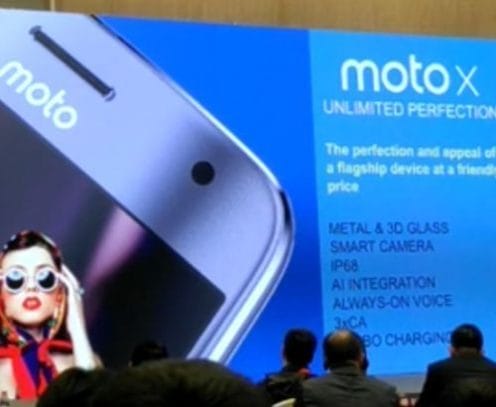 In addition to the visual part, the filtration has highlighted much of the technical sheet of the mobile, at least the most relevant specifications. The same video lets you know from a Chinese translation that the device will feature a 5.5-inch screen with the so-called 3D finish.
Regarding performance, the Moto X 2017 would have the newly introduced SoC Qualcomm Snapdragon 660 along with 4 GB RAM and a 64 GB storage system.
The camera, which appears in the images in a prominent area of the rear, would have a laser sensor for the focus, although no other data was specified as the resolution of the sensor and other data that gives us an idea about the performance of the camera.
Also, the autonomy of the Moto X 2017 would be an especially strong point since it would adopt a battery with capacity for 3,800 mAh, which in turn would have support of fast load and even though it was not precise the version of the technology, it could be one of the first to release Quick Charge 4.0.