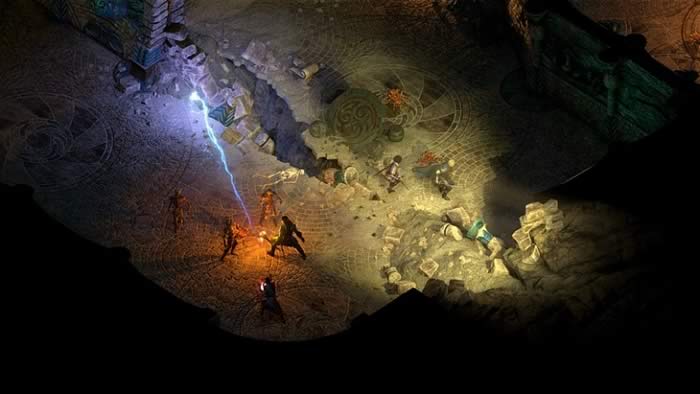 Yesterday we brought you the great news that Obsidian gave us when officially announcing Pillars of Eternity II: Deadfire, and officially launching the crowdfunding campaign through Fig with which the game seeks financing. For now, with less than 24 hours of campaign, the project is already a success and managed to raise its main goal, thus ensuring the development of this expected sequel.
In less than 24 hours Pillars of Eternity II: Deadfire has raised 1.12 million dollars, thanks to 10,125 patrons.
As they have communicated through the official website of the project in Fig, the first of the goals in this crowdfunding campaign has been achieved, very quickly. Although Obsidian's goal was not exactly low, as they claimed $1.1 million, many studio fans and Pillars of Eternity have made it possible to reach this figure in less than 24 hours, leaving more than 28 days of campaign in which the amount raised for development can grow even more.
The title will take players to explore a new offshore region, the Deadfire Archipelago. The main enemy will be Eothas, god of Light and Renaissance, who will be willing to finish with the advances of the players of this video game. Closed for the first quarter of 2018, it can be yours in digital version for $29. If you want it in physical format you must pay $59 and the postage of the shipment.
Now, as they comment through Fig, Obsidian seeks to continue raising the money to reach additional goals; The first of these, which will reach collecting 1.4 million dollars, will allow to add subclasses to the game. It seems that the campaign for Pillars of Eternity II: Deadfire is going well and the game aims for a launch in 2018. How do you guys see it?