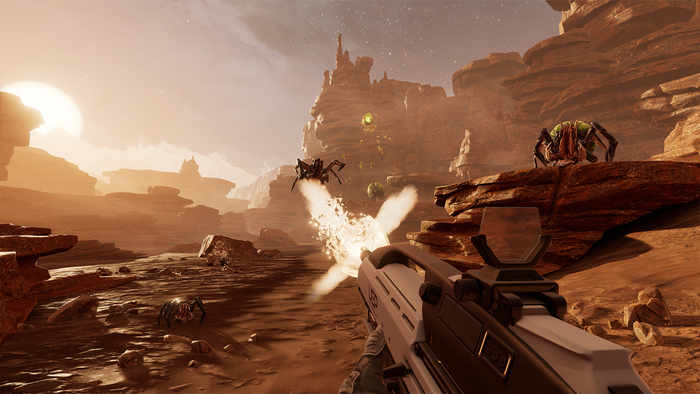 Impulse Gear is responsible for demonstrating what the PlayStation VR is capable of and its 'Farpoint' is one of the most awaited games by all those players who want to play the virtual reality of PS4 from the beginning.
Now we have an official date for the launch of the game compatible with the glasses and the peripheral Aim Controller, that serves to move and obtain the sensation of holding a rifle increasing the immersion of the shooter to a certain degree. They will be launched on May 16 in North America and on May 17 in Europe. The dates were announced from Playstation's official Twitter account.
In this virtual reality adventure we will control a survivor of an accident in the middle of the space that ends up crashing the station known as The Pilgrim in the middle of an unknown planet. Our job will be to keep ourself alive as we try to find the survivors of the incident and try to take them home, away from the hostile environment.
The players of the game will have to find the secrets of the unknown planet, and blast their way
through alien creatures with the PlayStation VR Aim Controller.
The game will feature a whole arsenal of main and secondary weapons as well as environments of great visual finish. It promises to be one of the great titles for PS4 glasses.
Farpoint was built for the PlayStation VR and interaction with the digital world will be done using the PlayStation VR Aim.