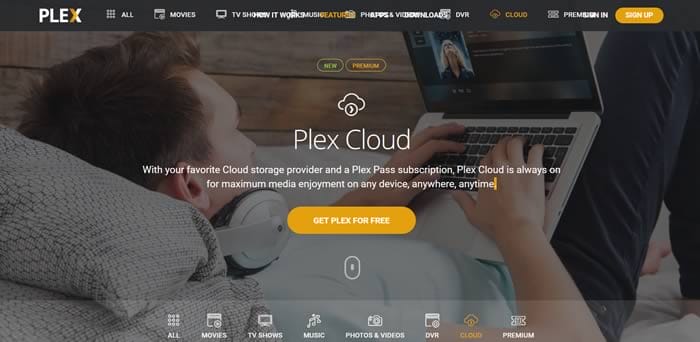 Plex is an excellent solution to have our own Netflix. All the movies we have been buying in the last few years can save them in video format on our computer (using a specialized program), and configure it to function as a multimedia server, making it easy to access the movie list from other devices: Computers, mobile phones, ROKU, TV smart or any device that has the Plex app available.
The problem is that to work properly is necessary to have a good computer making server, with a lot of disk space and high speed to be able to stream movies in HD, something not everyone can boast.
To address this problem, Plex announces a cloud-based solution that allows us to save our audio and video collection to online storage applications such as Google Drive, Dropbox or OneDrive. So you do not need to use the local server. We only have to link our PLEX account with the chosen storage system, and we'll see the titles as shown in the top catch.
The big advantage is that we can see the titles from anywhere, without having to be inside the local network of our particular server. On the other hand, it will be necessary to have a lot of space available in our online storage accounts, and it is possible that at some point companies may wonder why we have so many movies stored in their services (it is one thing to have them on local hard drive, That we have bought, and another thing is to upload them to the Internet, even in private online accounts).
Presented at www.plex.tv/features/cloud/, it is only available to subscribers of Plex Pass, a solution that gives access to more functionality within Plex for prices starting at $5 per month.
Plex Cloud has been in beta mode for some time, but only a few hours ago it has been launched globally to the public.