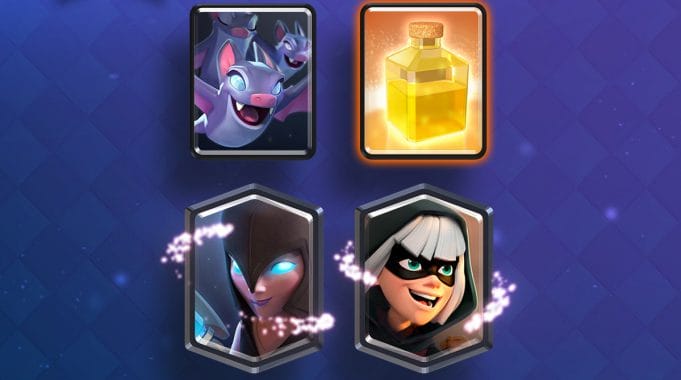 The arrival of the Bandit opened a door that will leave many more surprises in Clash Royale. The action of the last two weeks left in the background the Night Witch, the Bats and the Healing, the next three cards to reach the game Of Supercell.
The people of Supercell never cease to amaze us, and this time they have done it more than ever. A few days ago, Supercell announced the arrival of something new: they have put on sale a Clash Royale Dragon Baby Teddy, and it's beautiful! The teddy is identical to the Dragon Baby of the game: green, adorable and with the blue tongue always out. His little wings do not let him fly, and hopefully he does not spit fire! But otherwise, it's the Clash Royale's stuffed toy, and I want ten. My own army of Baby Dragon! This is a great move by the company, who knows how popular the Dragon Baby is in our decks of Clash Royale. Now, soon you will see the arrival of new cards to the game.
The new cards have always been one of the bases of Clash Royale growth, but in the wait events they have created a more interesting path, either with the arrival of Clan Battle or Retro Royale.
Precisely in order to boost events and to give players more time to get hold of new cards, the latest leaks indicate that from now on, a card will arrive every three weeks, adding one more to the two established in the pack of 4 above.
That would mean that, after the official appearance of the Bandit on March 24, the next three could arrive, although it is not yet known, on April 14, May 5 and May 26 would be the days chosen.
Apparently, although not official, the Night Witch will be the next to arrive, followed by the Healing and later the Bats.