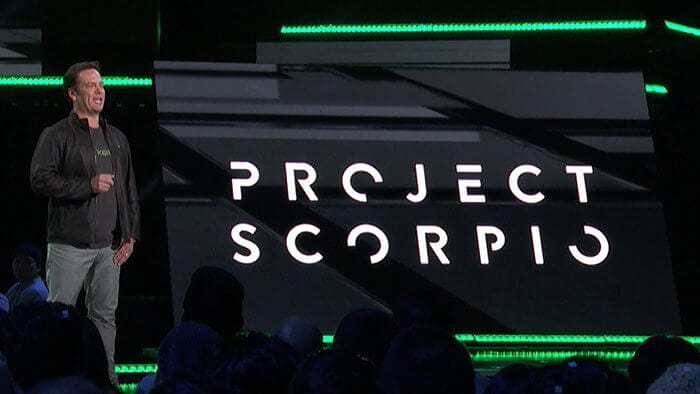 Thomas Mahler, creator of 'Ori and the Blind Forest', has revealed in a thread of NeoGAF that Project Scorpio is not an intermediate console, such as PS4 Pro, but a new generation machine totally independent. "Microsoft will need to work harder to clarify to everyone that Scorpio is not a simple upgrade (as PS4 Pro is)," the developer explained to a user who was confused by Microsoft's strategy .
This kind of leak has come as part of a discussion in which users of NeoGAF were commenting on the statements made yesterday by Phil Spencer, CEO of Microsoft, in which he claimed that he had already put himself in charge of a prototype of Project Scorpio: "I played games for the first time in an early unit of Project Scorpio. The games worked well and the console looks good, which makes me proud of the team."
360 Backwards compatibility will of course work on Scorpio. #xbox https://t.co/0jtSyIIXaH

— Mike Ybarra (@XboxQwik) November 1, 2016
Of course, Mahler has wanted to make it clear that Project Scorpio will be able to run all games from previous generations: "As with PC, you will not lose your library when you buy a new generation system", something that Mike Ybarra projects at Microsoft, when last November tweeted that Project Scorpio would be backward compatible with Xbox 360.
6 teraflops for Project Scorpio
Today, certain technical specifications of the successor of Xbox One have also been leaked. According to the YouTube channel Digital Foundry – who have scrutinized a public report from Microsoft – Project Scorpio will have a GPU of 6 teraflops, which approximately has 4 and half times more power than the Xbox One.