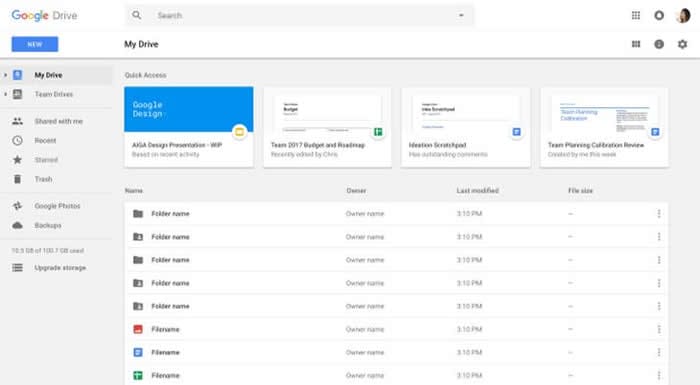 Quick Access is an interesting function implemented in Drive that allows to anticipate to the needs of the users to show them documents and folders that are relevant to them at any moment. It helps to avoid them investing their time in the search of or browsing all the content that they have hosted and increase your productivity.
Well, Google points out that this feature which until now was only available to G Suite customers on Android is now available to anyone using Google Drive, being available both on the web and in the Android Drive app as well as for iOS.
Google points out that Quick Access is a feature developed through the use of deep neural networks which are constantly looking for patterns in various indicators including Drive activity, scheduled meetings and more. So you can anticipate user needs and put in front of them the documents and folders that they may need through the home page as suggestions.
Obviously, more use will result in better suggestions, so that neural networks are constantly training to try to simplify the lives of users by saving time and making their lives more productive.
In this way, users can receive with open arms the expansion of Quick Access to all users, assuming in fact a step further to mark differences against rival services, as it could not be otherwise, adding more value to the service to everybody.