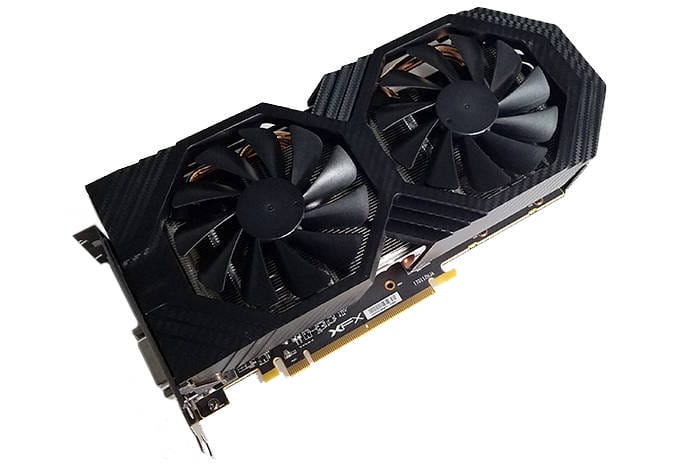 A user of the forums of TechPowerUp has managed to change one of the bios of his XFX Radeon RX 480 8 GB graphics card to that of a Sapphire Radeon RX 580 Nitro with excellent results. If you do, it will be under your own responsibility.
The truth is, since both the Polaris 10 graphics core and the Polaris 20 are physically similar, users have started experimenting with their graphics cards with the intention of obtaining all the advantages of the new core. Specially, the greater range of frequencies available to Polaris 20 and therefore the greater margin of performance available for this graphic card. Obviously we are not facing a case like the Radeon HD 7950 that could mutate to HD 7970 but any extra performance for free is always well received.
Flashing the BIOS from a graphics card is always dangerous
One thing to keep in mind is that flashing the BIOS of a graphics card is always something dangerous that can make you stay with a very expensive paperweight of $300 for your desktop. The luck with Radeon RX graphics cards, at least with the 470, 480, 570 and 580, is that they usually carry two BIOS chips in the cards, each having a configuration of different frequencies and they can be selectd by the users through a switch located on the PCB's. In case of a problem to arise during the operation, this would allow a reserve BIOS with which we can try to fix the mess. Of course, the the original BIOS must previously saved. To sac=ve the BIOS, The GPU-Z program in its latest version can be of great help.
What will you achieve by flashing the new BIOS of the RX 580?
Well, in essence, it will give a detour that will allow you to increase the frequency of operation of their cores and take it above the 1.350 MHz that have capped the RX 480. Operating frequency upto 1.411 MHz can be achieved. This consequent increase in performance with no additional costs will always be well received.