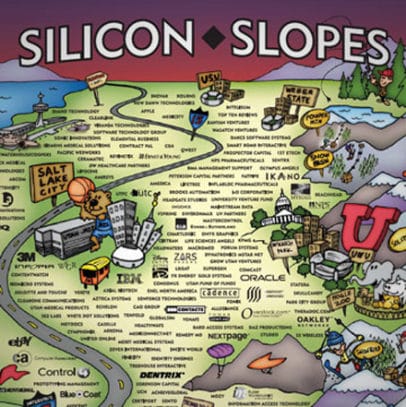 Ryan Van Wagenen is from Salt Lake City and is currently a director at Global Private Equity.  The "Silicon Slopes" continues to have dynamic growth and interesting business opportunity, according to Van Wagenen.  In the past 8 years, the changes in the economy in the State have been stunning.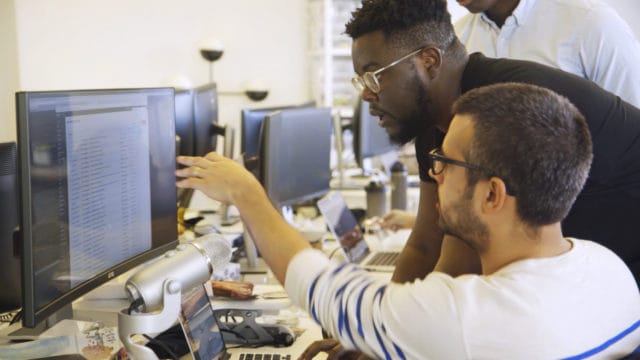 From Salt Lake City south to the "point of the mountain" there has been a clear undercurrent of business and growth.  The California Bay Area of Silicon Valley has seen an exodus of numerous new startups now heading East to the lower cost and more trendy hip environment at the base of the Wasatch Mountains known as "Silicon Slopes."  As young urban professionals, the dream life can be found when a work setting is minutes from the slopes and where the cost of living is a fraction of the California lifestyle.  Even established mammoth corporate businesses such as Goldman Sachs, Adobe, and Intel are opening and expanding what originally was viewed as satellite office space in the valley of Salt Lake City and adjacent areas.
Ryan Van well familiar with "Silicon Slopes" Benefits:
When asked further, Ryan Van Wagenen explained, "Utah State, the University of Utah, BYU, UVU, and Westminster provide tens of thousands of new responsible cost competitive talent each year within 45 miles of Salt Lake.  It just makes sense that these firms would want to be here and hire these recent grads.  The firms can pay very competitive salaries and the employees are happy because the cost of living is less and the location is viewed as a great place for a family.  Having these companies here locally has been great for our business and we've seen a dramatic increase in activity."
Ryan Van Wagenen, well familiar with the benefits of the Silicon Slopes life, is an alumnus of Westminster and has been working in the area since 2009.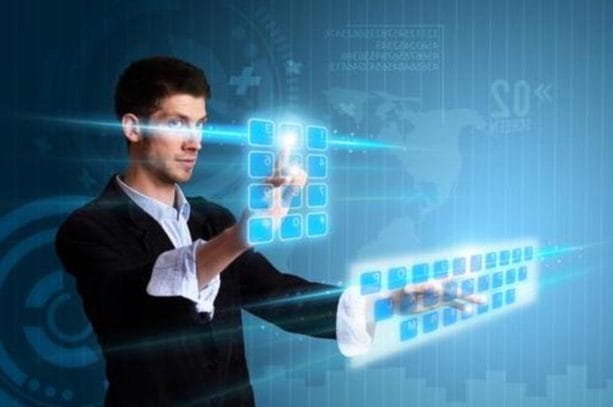 As an amazing growth of new technology companies continues, a natural investment opportunity is found in the Salt Lake City area both in private equity and other related business.  The Utah Business Journal indicates a sharp increase in deal flow that can be expected from the 25 plus private equity firms within the State as one of the most dynamic years in history is on the horizon.  Typical deal sizes range from $5 million to $20 million, although most private equity firms have networks and partners that can pool risk and handle deals exceeding those figures, according to Ryan Van Wagenen.
Investor sentiment and confidence in the local community is at and all time high According to Zions Consumer Attitude Index.  This uptick in confidence combined with the interest nationwide in outdoor sports has led in part to the job relocation throughout the State.  A winter mountain sport has been directly attributed to almost an 80% increase in outdoor activities compared to prior years.   Neighboring communities such as the trendy Park City have noticed an increase in tourists, visitors and newly relocated locals to their city.   Local business has embraced the new activity as restaurants are oftentimes overflowing with tourists and locals both enjoying the crisp air and majestic mountains found in this new home for business activity.
Salt Lake City and neighboring communities have noticed sharp increases in real estate activity and prices are firming both for residential and the multifamily housing markets.  Nationwide the Salt Lake City housing market has been forecast to be a top 10 housing destination for calendar 2018.  Generally, the local real estate market has popped nearly 6% in 2017 and it is expected to see additionally in excess of 3% for 2018.  Some locals fear a "bubble" in real estate pricing but many real estate experts point to the entire State merely playing catch-up to decades long market trends in housing that had previously escaped this area.
High profile firms such as Snapchat have confirmed the State is putting the right components together to lure even the most influential of technology firms to the newly crowned "Silicon Slopes" environment.  Here's to a great new future of dynamic growth and success for all those relocating to the Beehive State.
What do you think about Silicon Slopes? Let us know your opinion.