At the beginning of month of March we have seen the Samsung Galaxy S7 Edge with the new Android 7, after many months of waiting, since the launch of the new operating system last summer. The version they have received at that time has been Android 7.0, the first version of the operating system. Google had announced that Android 7.0 will receive a new update every quarter. Well, now we have seen a Samsung Galaxy S7 Edge with Android 7.1.1 that seems to anticipate the arrival of a new update for the users of this phone.
Samsung Galaxy S7 edge with Android 7.1.1, its becoming a reality
Today we have known the step by a recognized test of performance of Samsung Galaxy S7 edge with Android 7.1.1, in the attached image you can see the passage of this phone by the performance test with the latest version of the software that has been released to a phone beyond Pixel or Google Nexus. This undoubtedly anticipates that the tests of the new software are already a reality in these phones, and this phone should also receive the new software update in the coming weeks.
Samsung Galaxy S7 Edge with Android 7.1.1
The arrival of the Samsung Galaxy S8 with the new software can also accelerate the extension of this version of the system to the current Galaxy S7 and S7 edge. In any case, this information should be taken with some caution, since the appearance in this phone environment may be due to many factors, and not necessarily to an imminent arrival of the new version of Android.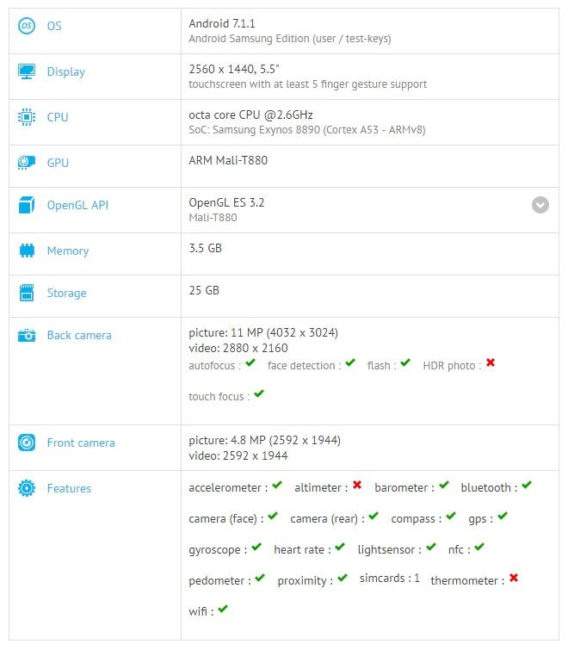 S7 Edge side panel
There is no evidence that it is an official test. Some of the highlights are undoubtedly the arrival of new emoji, which now represent more options for women. This highlight adds the possibility of extending a contextual menu by long pressing an icon, as well as search and send pictures or GIF using the keyboard of the system. We will see if finally this image reveals that the Samsung Galaxy S7 edge with Android 7.1.1 are closer than ever.