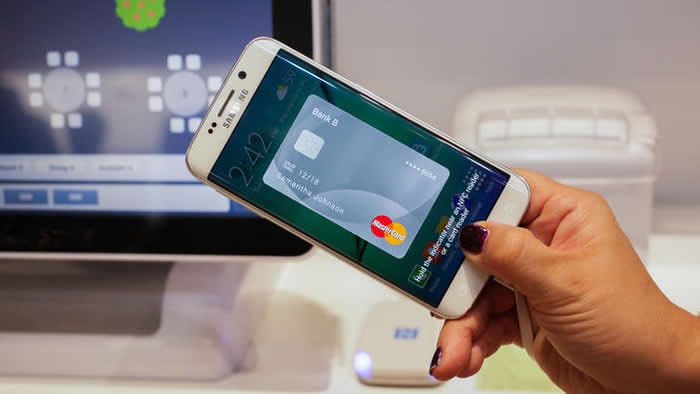 Previously, Samsung Pay was an exclusive only for the flagship Galaxy models. In 2016, smartphones of the Galaxy A series were supported by Samsung Pay. Today there was a rumor that the company will allow using Samsung Pay on all its smartphones.
Samsung Pay is already available in many countries like United States, Korea, China, Australia, Brazil, Russia, Canada, Spain and India, but nevertheless cannot be used with any smartphone.
To this day, Samsung Pay requires a recent Samsung smartphone from high-end Galaxy S or Note, a mid or high end Galaxy A smartphone, or one of the last two Gear watches.
Now it seems that this payment system could also reach the less premium range, even those without fingerprint readers. PIN authorization will be the form chosen by Samsung for phones with Android 4.4 KitKat or higher when there is no fingerprint reader.
Samsung Pay supports Visa and Mastercard. The main difference between Samsung Pay and the services of competitors is the ability to emulate the magnetic stripe of the payment card, which makes the technology applicable for almost all existing terminals with support for payment by magnetic tape.
The company has launched Samsung Pay in India this week. It is interesting that Samsung plans to provide Samsung Pay access to smartphones of Galaxy J series. If the experience in India will show itself on the positive side, the company will open access to Samsung Pay for Galaxy J worldwide, the source said.