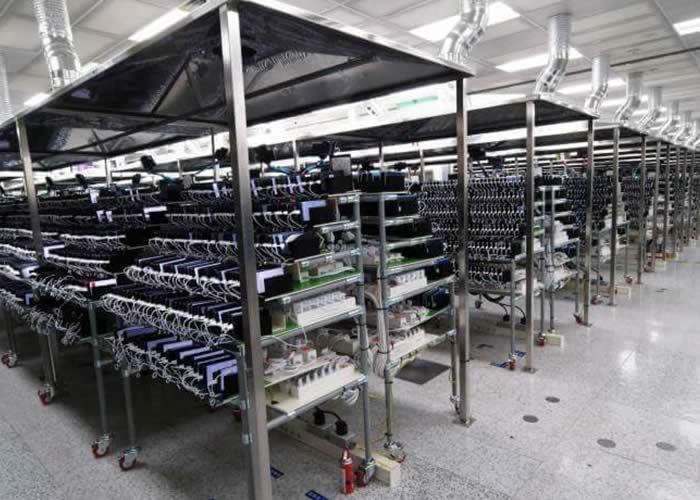 Samsung has confirmed that the problem of their Note7 came from the batteries, due to a series of manufacturing problems that we detailed in this article. The explosive battery scandal caused the firm to pick up each and every device they sold, and now have them stored the device right next to fire extinguishers.
All this we know thanks to some photos that have appeared on Twitter, where we can see the testing laboratories of Samsung. In these photos, which we recognize, are not of the best quality in the world, we find rows and rows of Samsung Galaxy Note7 plugged into what appears to be either a charger or some kind of test for the processor. The funniest thing is what we find in the first photo, which also heads this article.
In the image you have below we find a lot of shelves full of devices. Apparently there is nothing strange, but if you look carefully we will realize. We are struck by the fact that, just below a shelf, there is a fire extinguisher ready to take action in case any device comes out burning, something that is possible. Samsung with policy of 'prevention is better than cure' has kept fire extinguishers in case of any emergency.
We do not know if the Note7 we see in the images are being exposed to the eight-point test that Samsung taught us the other day or are being analyzed internally to identify other potential problems or patterns. Undoubtedly it is a curious anecdote that the Korean firm has kept the Note7 next to fire extinguishers. It's no big deal to laugh at these things, as long as they do not repeat the same fiasco with the Galaxy S8.