Just a few days ago we mentioned that the Chinese company will present the new Xiaomi Mi Max 2 on May 25, that is this week. So as usual, now the several filtered images of Xiaomi Mi Max 2 that displays its design before the actual presentation.
Xiaomi's new large-size phablet comes out this week. It was Xiaomi itself that announced a few days ago that they will present a new mobile which will be the second generation of one of its most curious mobiles.
Now several real images of this new Xiaomi Mi Max 2 have been leaked which confirms that there will be few changes in its exterior.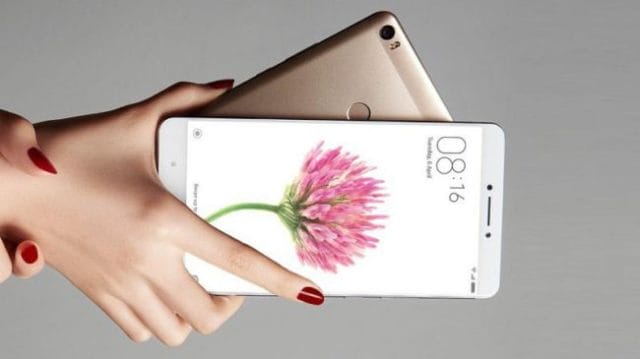 The new mobile of the Chinese does not seem to undergo major changes in its exterior appearance. However, it is not in vain that the most important of this is in the very size of its screen and after all its design is a mere step in respect of its previous generation.
In spite of this, some novelty has allowed us to see these new images, some interesting novelty. For example the location of the LED flash next to the camera for photos that until now was in the distance from the end of mobile but now it is the first element that we find, preceding its own camera.
Another important detail is that Xiaomi has placed the antennas in the upper and lower end of the mobile and have removed the two horizontal pieces that we found in the top and bottom. Now the whole back is one piece and the design is much cleaner. However, it is true that these are not important changes but then it is also true that they give Xiaomi Mi Max a more elegant and simple look.
Apart from these images of Xiaomi Mi Max 2 it is worth mentioning that in this week's presentation and as we know it is expected that there will be a mobile with a huge screen of 6.4 inches, which in spite of all the rumors Xiaomi does not seem that it's going to reduce its size. On the other hand the processor will be the new and powerful Snapdragon 660, which is still the new generation of Snapdragon 653. Otherwise we can expect 4 GB RAM, 128 GB storage and a large 5000mAh battery. The software would be Android 7.0.1 Nougat under the MIUI 8 layer of Xiaomi. The date set for the presentation is May 25.