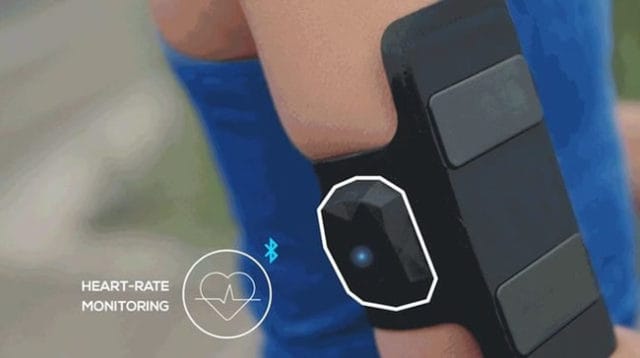 Shapeheart does not want to be just an armband in the market anymore. Now it wants to be the bracelet that complements the sensors of the mobile phones by providing its built-in heart rate sensor. This way the runners can obtain the information of their heart rate at any moment and that too with total precision through their mobile applications of favorite physical exercises.
Shapeheart's heart rate sensor pairing will be matched to the mobile phones themselves via Bluetooth. Once paired, users will be able to view their heart rate information directly through those mobile applications. Additionally, the sleeve in which the phone should be inserted will be attached to the bracelet itself through its magnetic system.
At the moment Shapeheart is available through its campaign currently open in Kickstarter, where its responsible have been a flexible target of the amount of 35,000 Euros (around $ 39,370) , which is about to be achieved. In addition there are still 39 days of campaign remaining in which sponsors can invest to get any of the rewards available.
The most basic price that can be purchased for each unit of Shapeheart during the campaign is 69 Euros (around $ 77), a 42% reduced price if compared to the original price that is to be put on the market later. The rewards will be sent throughout the last quarter to any part of the world.
Shapeheart is the first heart rate monitoring armband that comes with a magnetic phone case and that can easily check your apps and gauge your performance while running. This bracelet can help you keep track of your heart rate at all times and can serve as a heart monitor for people with heart conditions. If you would like to learn a bit more about Shapeheart then visit Kickstarter as it has a campaign going right now.