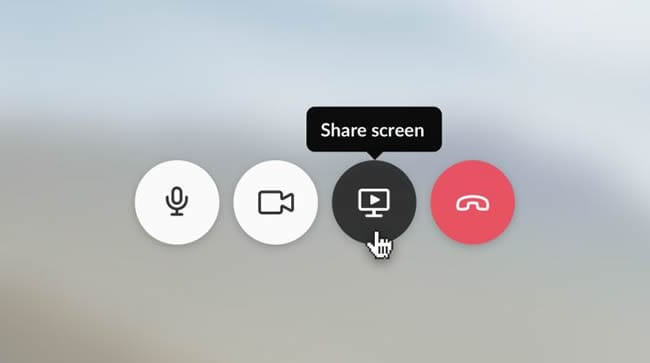 Two years after the acquisition of Screenhero, Slack now begins to offer the shared screens feature in video calls to paid account users. This does not mean that anyone who wants to use third-party solutions cannot use them. On the contrary, they will continue to be available for anyone who wants to use them.
With respect to the new feature, which will be expanded in the coming days to the latest versions of Slack for Windows and Mac, Slack notes that it will be accessible from any channel or direct message from which to initiate a call with Slack through the new button. It also clarifies that users who will share screen and have multiple monitors, will be able to select the screen to share.
When a screen is being shared, Slack will temporarily disable the video feed from the webcam itself and also mute the notifications, so that the attendees to the presentation of the contents from the shared screen will only see what they is being shared, including the computer cursor, nothing else. Once the sharing screen is finished, everything will return to normal.
Hopefully the launch of this feature would not stop the interested developers to continue and maintain their solutions integrated in the platform. Especially, when all these solutions could coexist and make it easier for users to choose from the options that best suits the needs of their equipment.
With this new screen sharing feature by Slack you can share screen with any member of your team just by clicking the new icon on the top of the screen. However, this does not mean that you have to stop using third party application if you are comfortable with them. This just provides users with an option to now use Slack for screen sharing as well.