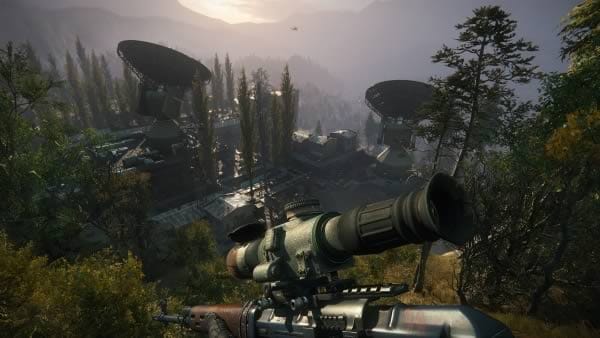 The minimum and recommended hardware requirements for Sniper: Ghost Warrior 3 on the PC has been revealed. Whoever wants to play this game, needs a lot of power.
The recommended system requirements for Sniper: Ghost Warrior 3 are quite high. But this is not surprising, after all, the sniper-shooter uses open levels in the CryEngine of Crytek. The predecessor Sniper: Ghost Warrior 2, which also offered quite large levels and CryEngine graphics, the requirements were, however, significantly less. In the test, the Ghost Warrior 2 in March 2013 but also could not help.
A first impression of the graphics of Ghost Warrior 3 and its open world levels could be made with some gameplay trailers. Soon, there will also be an open beta to Sniper: Ghost Warrior 3, where everyone can try out their own PC hardware for the game.
The release itself had shifted back again, for which we were grateful after an all-round possibility. So the team has more time to fix errors and optimize the game.
DLCs and more: What's included with Sniper's Season Pass: Ghost Warrior 3? What hardware Sniper: Ghost Warrior 3 needs?
Minimum system requirements:
Operating System: Windows 7 / 8.1 / 10 64-bit
Processor: i5 6600K 3.5 GHz or AMD FX-6350 3.9 GHz
Memory: 8 GB of RAM
Graphics: NVIDIA GeForce GTX 660 2GB or AMD Radeon HD 7850 2GB
DirectX version 11
Storage space: 50 GB available space
Additional notes: The game must be activated via Steam.
Recommended system requirements:
Operating System: 64-bit Windows 10
Processor: AMD FX 8350 Wraith or Intel Core i7 4790 or equivalent
Memory: 16 GB of RAM
Graphics: AMD Radeon ™ RX 480 4GB or NVIDIA GeForce (R) GTX 1060 3GB
DirectX version 11
Storage space: 50 GB available space