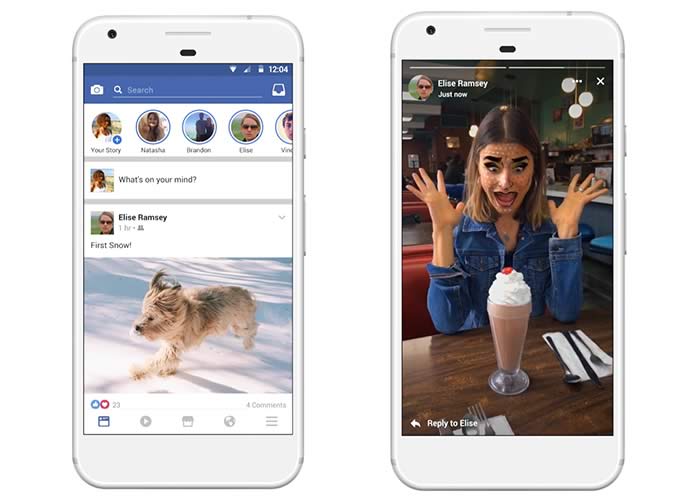 Facebook has included the feature that defines Snapchat from its inception, this time to incorporate it into your social network.
After integrating the Stories into Instagram and Messenger, Facebook now brings this type of multimedia content that self-destructs to its own with exactly the same interface, and with the novel name of Facebook Stories.
As we are told from Business Insider, at the moment the number of users who have been able to access this functionality is limited, and has only been released in Ireland, although Facebook Stories are expected to extend to other regions in the next few hours.
As I mentioned, the design of the interface is exactly the same as the Instagram Stories, where a bar appears at the top of the application with all the contacts who have recently shared their publications.
The operation will also be similar to that seen on other platforms. Once the image or video is shared, the content will be removed from the social network after 24 hours, and we will receive a notification in case someone takes a screenshot of our publication.
The biggest difference in Facebook Stories with respect to Instagram Stories lies in the inclusion of animated masks and filters with which we personalize our publications in the pure Snapchat style.
We will also be able to send messages to the authors of each publication by simply sliding up on the image or video.
The new Facebook Stories will be available on both Android and iOS in the coming hours. You will be able to enjoy this functionality once it is available globally.