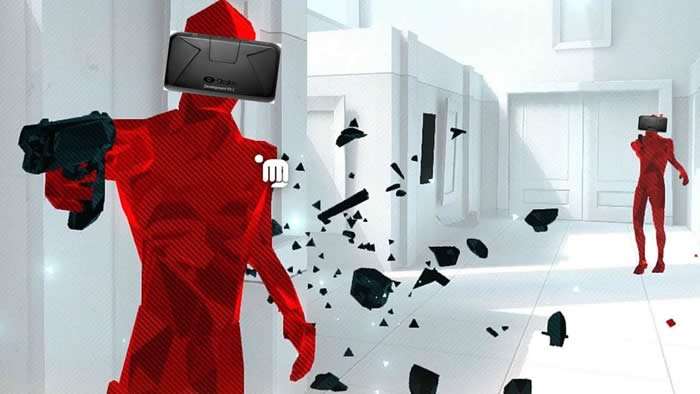 Next month comes 'FOREVER', the new update for 'SUPERHOT VR' that will fill it with content to keep us trap for hours and hours. The game, which has been a favorite for the Oculus Touch, expands to offer an even more complete experience.
One of the most spectacular indies last year has to be 'SUPERHOT', the shooter in which time moves when we do it. Its innovative mechanics that transformed what would traditionally be a video game of any action in a puzzle that tests our logic and our reflexes have earned a special place among the most remembered titles of 2016.
To top it all off, this virtual reality version that came out months later turned out to be the icing on the cake, and the game received even more positive reviews.
In a post on the official Oculus blog we are told the new features that will bring this 'FOREVER', for example, new game modes that challenge us to overcome levels by shooting only at the head, or even do it without shooting if only, using only Melee weapons or fists.
In the words of Cezary Skorupka, principal designer of the game: "The community is amazing with this game, much better than us! We have to keep them happy, so we have looked for ways to make 'SUPERHOT VR' even more challenging."