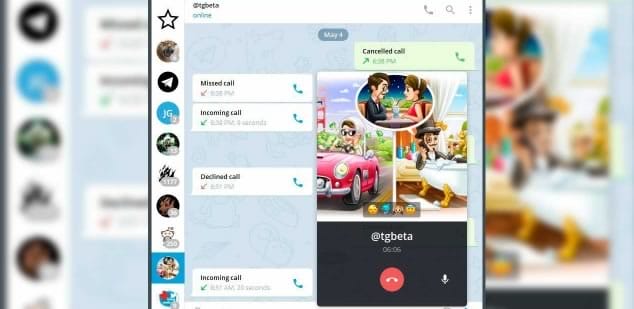 WhatsApp calls gave us many weeks of leaks, rumors and confirmed information. This was one of the most anticipated functions, but then its use did not respond to expectations. However, its great rival Telegram also began to work on a similar functionality that first came to iOS and Android, and now makes the jump to the Windows desktop to become a serious competitor of Skype.
Telegram has just published an update for its desktop application for Windows that allows VoIP calls, thus matching the features of the same to those already found on iOS and Android phones. As a desktop version, we refer to the one that we can download from the Windows 10 Application Store (UWP version), not the win32 version that we download from web. We understand that this will be updated to version 1.1.0 in the next few hours.
Telegram calls and other news for Windows
In addition to the VoIP calls for the desktop version of Telegram, the application that seeks to propose a tough alternative to WhatsApp, is updated with other interesting news. What we find in Telegram 1.1.0 are, voice calls (safe and clear), new separate panel for emoji, stickers and GIFs saved when window size allows, control of blocked users in super groups and possibility to delete messages of other users by the administrators of a chat.
Focusing on voice calls, Telegram reminds us that it is a secure function that uses end-to-end encryption. This system was implemented in the application in 2013, but is constantly improving. Now, it is enough to "compare" four emoticons between the sender and receiver of the call to verify that this is a safe call.
Also noteworthy are the use of a P2P connection for calls that uses audio codecs which allow superior sound quality along with a saving in data consumed. In case you cannot establish a P2P connection, the call will connect with the server closest to the person with whom we try to contact us.
Finally, Telegram calls take advantage of artificial intelligence and neural networks to improve with use. That is, the more we call, the more they will learn from us and our devices to offer the best quality possible in all respects.