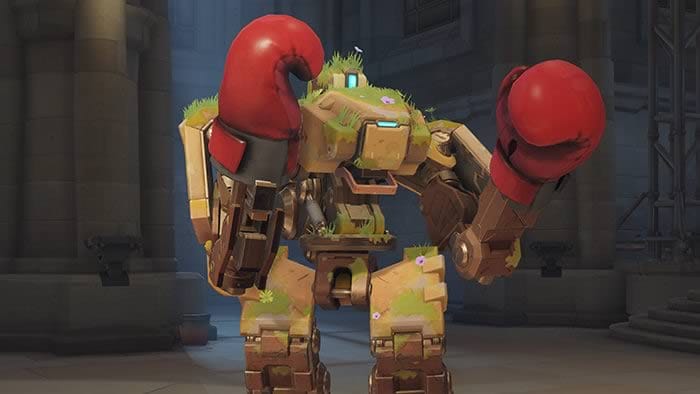 Overwatch has just received on its test servers an update with new content, including the new heroine Orisa that we presented yesterday, and changes in the operation of Bastion, one of the characters most criticized by the community due to its theoretical excess power.
Many users complaints about Bastion's resistance through their latest changes were quickly accumulated in the Overwatch forums and even Jeff Kaplan himself admitted that Bastion had too much endurance.
These changes have been a double problem for players, given that being so unbalanced can make the game impossible for the rival. It causes in most games that you can see a bastion between the defenders and possibly another among the attackers creating a fairly regular experience for all who are just looking for a normal game.
In Blizzard the team is aware of the requests of the community and knows that the character is among the most hated by those who do not play with him. Jeff Kaplan, one of the top managers of Overwatch, wanted to comment on his opinion on this.
The development team admits that applying changes and adjustments in the balancing of the characters is a complicated task, and that in no case should be done to ensure a parity in the selection of heroes.
Luckily for all, Blizzard has already released its new patch, which will reduce the resistance that Bastion gains thanks to its new passive by 15%, causing it to receive 20% less damage instead of 35%.
With this small change, Blizzard hopes that players will not have as much difficulty in ending it, but keeping it viable for anyone who wants to use it.
Another less noticeable change that will come in this patch will be seen in Zarya's barriers, which will now not protect us from enemies that can push us with melee skills such as Winston's ultimate ability, similar ranged abilities such as Pharaoh's commotion, will not be affected by this change.
Finally, there will be some bug fixes, the most important being the Winston hitbox fix and the D.Va defensive array.